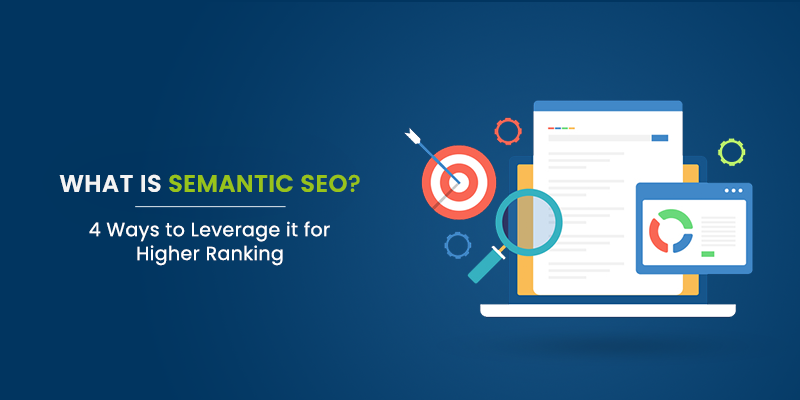 As many people have shifted to voice search, they search for long phrases instead of terms, for instance, a question or a sentence. This is where semantic SEO steps in.
Semantic SEO is developing more meaningful and in-depth web content. The major purpose of this SEO strategy is to help Google crawlers understand the content completely and boost it in the SERPs.
Google has always focused on enhancing user experience by solving their queries in a way that they do not have to come back to the search bar again. Google crawlers need to understand the human language for providing the best results.
However, it is not easy to understand human language, is it? Various expressions, tones, readability, emotions and so much more needs to be comprehended. Google rolled out three major updates to mitigate this dire need.
Knowledge graph – Google has a large knowledge base that helps crawlers to understand the query and answer directly. For instance, if you search the height of the Eiffel Tower, you will get a direct answer, followed by blogs.
Hummingbird – This algorithm update focuses on long-tail keywords in order to understand the users' queries better.
RankBrain – This introduced artificial intelligence and machine learning in the Google algorithm to interpret users' queries better.
Keeping updated with these rollouts and optimizing strategically is not a child's play. We, as the top SEO company in Ahmedabad, undertake ongoing analysis of algorithmic changes so that your website's performance is never depleted.
Why do you need to know about Semantic SEO?
Google has developed algorithms to understand our content. However, we also need to build our own strategies to tackle these algorithms. Think. Google wants to serve users through our content. So what kind of content users are looking for?
Generally, users don't look for answers to a single question. They have a lot of questions. But they put the first one in the Google search bar. They come again to the search bar for finding an answer to another question.
What if we provide all related answers in a single content? This is what Semantic SEO does. Google promotes in-depth topical content that resolves all related queries in one go. Consequently, you need to create content that is aligned with the goals of Google.
Strategies to leverage Semantic SEO for higher ranking
Like every other SEO strategy, semantic SEO also has various tactics to get the ranking that we as a digital marketing agency in Ahmedabad implement on your website. Here are the top 4 strategies.
Topical in-depth content
This is the simplest strategy for writing lengthy in-depth content. Though the length is not a factor to impress Google, it has many benefits. If a user lands on your content that covers all related queries, users will stay longer on your site. Additionally, it also helps Google crawlers to understand that this site offers in-depth knowledge about the topic. These factors may lead Google to rank your site better.
Keyword clusters
As Google does not just focus on one keyword per page, you must target keyword clusters that is a group of similar keywords. Again, you need to write long content for adding keywords in a meaningful manner.
Answer user's questions
Don't write content just to add keywords. Write content that answers users' queries. How to anticipate what questions users have? You may have this question. Put yourself in users' shoes. If you answer the first question, what can be the next question? Answer it. Repeat the process until you cover the topic. You shall also refer to the list of queries that users commonly search for. You can find this list, which is known as 'People Also Ask', on the first SERP when you search for your topic.
Synonyms & related words
Google's algorithms and NLP models can identify the synonyms and related words. Thus, you need not stuff your content with the same keywords. It is again not a ranking factor. However, using related keywords in titles, meta descriptions, H1-H3 tags, and image alt text can enhance semantic signals. As a result, Google ranking for your site boosts.
How do you benefit from executing Semantic SEO strategies?
You can immensely benefit from implementing semantic SEO strategies and AONE – the best SEO company in India vouch for it! Let's dive in.
 1. Featured Snippet – When you post content that is in-depth and creates authority around the topic, Google rewards your site with a snippet which is called Rank Zero.
 2. Visibility & Traffic – High-quality content helps users to get knowledge from one site itself. As a result, the bounce rate decreases and the ranking enhances which attracts more traffic to your site.
 3. Other Benefits –
You can target more keywords and get rankings in organic search.
You get alternatives for internal linking.
You can showcase your brand as its own entity that has core knowledge of the topic.
You also enhance your brand authority in users' minds.
To conclude, growing organically requires many trials & errors and of course time. However, the efforts pay well. When you implement these simple semantic SEO strategies, you get immense results. Try them out or let us put our best practices at work for you!