At
AONE SEO SERVICE
We passionately power your passion for exorbitant digital growth!
Why sweat online presence?
We are a squad of restless hustlers who thrive to put your website on the top of the searches with our extensive SEO approach.
It is this passion that has entitled us to be the best
SEO company in Ahmedabad
(India).
AONE is the right concoction of innovation, creativity, strategy, technology, and expertise that we have attained over years of rigor, consistency, sincerity, and dedication. With our gamut of fully integrated digital marketing services, we provide significant, sustainable, and measurable business growth.
Maintaining the intrinsic value of your brand digitally and making sure that your customers can experience it at every touchpoint is our motto.
It is right to say that we are result-oriented, as we wholeheartedly love and practice SEO.
Top SEO Company in Ahmedabad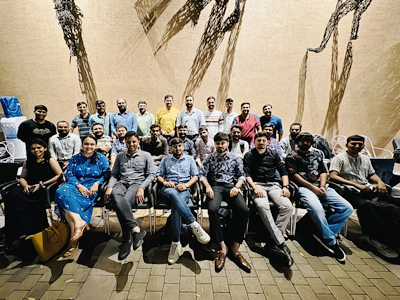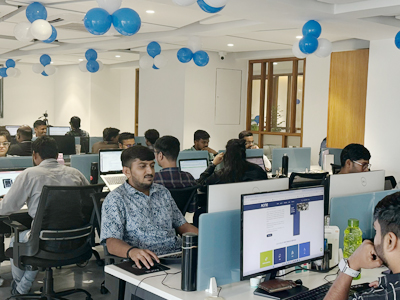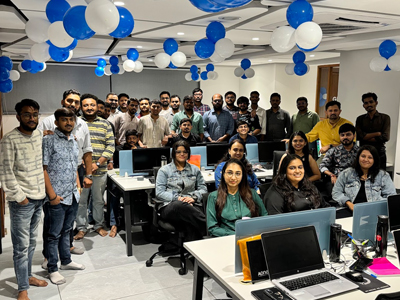 Our Vibrant Spectrum of Services
Take your business to newer heights
We are the outcome of our modus operandi
We create valuable digital experiences to help our clients leverage their business demands. Our
SEO services in Ahmedabad
helps you attract and engage customers with all-around internet marketing services.
Data-driven Strategies
Strategies are not formed based on assumptions. Industrial data, competitor analysis, market research, and other factors play a vital role in determining bespoke SEO plans for individual businesses. As a specialized
SEO service provider in Ahmedabad
, we sincerely imply a data-driven approach to achieve the best results for our SEO endeavors.
ROI Obsessed Campaigns
The success of the campaign is determined by the return on investment for any business. As a top SEO company in Ahmedabad, we understand its gravity. In the digital world, a return can be defined in the form of branding, ranking, traffic, conversion, and more. It is the understanding of the goals that assure the effectiveness of campaigns.
Proven Excellence
We have a stellar record of making the impossible possible! With our winning attitude, we have escalated the most lagging websites to the top of the searches. The minute we take on the driving seat, we do not lift our leg off the accelerator till we reach the desired destination. We share this enthusiasm in our culture and hence each one of us thrives for results.
Transparency
At our abode, we endure transparent and honest conduct. Updating clients with verified and clear reports on their progress as well as every dime spent is a part of our reporting practice. The smoke and mirrors exercise is not favored at the AONE SEO service agency. We deliver extensive and precise SEO reports to each of our prestigious clients.
Advocates of Organic
The growth that sustains is the most lucrative. As an agency that has sustained the position of the
best SEO company in Ahmedabad
, we deliver what we stand for.
Digital Detectives
Optimizing a website is not enough. We keep an eye on your competitors and analyze their online presence and strategies to keep you ahead of the curve. It gives us utmost happiness as you keep up the top position on Google.
As an eminent SEO company in India, we strategically and gracefully optimize your website for search visibility. We have our sleeves rolled up to help you turn your website into a lead generation machine. Our records and results speak of our mastery.
Request a
Call
Let's talk to create an impact
We Understand Your Love For Heights
Specialization doesn't happen without passion. We breathe SEO and hence we are known for being the best SEO service in Ahmedabad. We are elated every time we find ourselves on the top of searches when someone looks for the "top SEO company in Ahmedabad". Having said that, we thrive to give the same taste of success to our clientele. If heights give you an adrenaline rush then AONE SEO is the place for you.
We Serve To Give, Rewards Follow Naturally
We are deeply rooted in our cultural values. Ethical and customer-friendly conduct is one of our working principles. The team of AONE SEO service strongly adheres to the virtues of honesty and transparency that reflects in our work. We have maintained the sovereignty of a prominent
SEO company in India
because we exert every effort to deliver values in every way.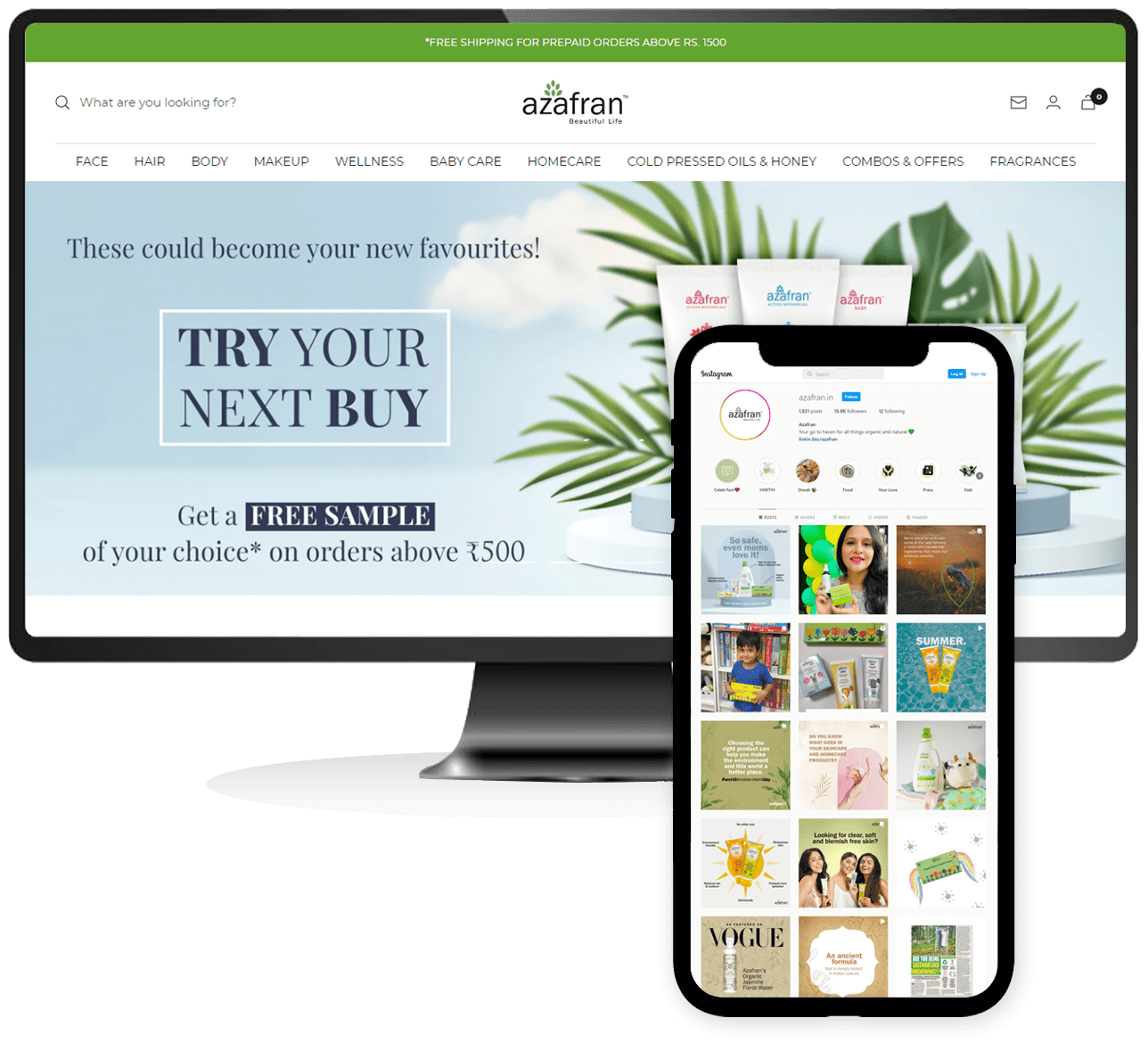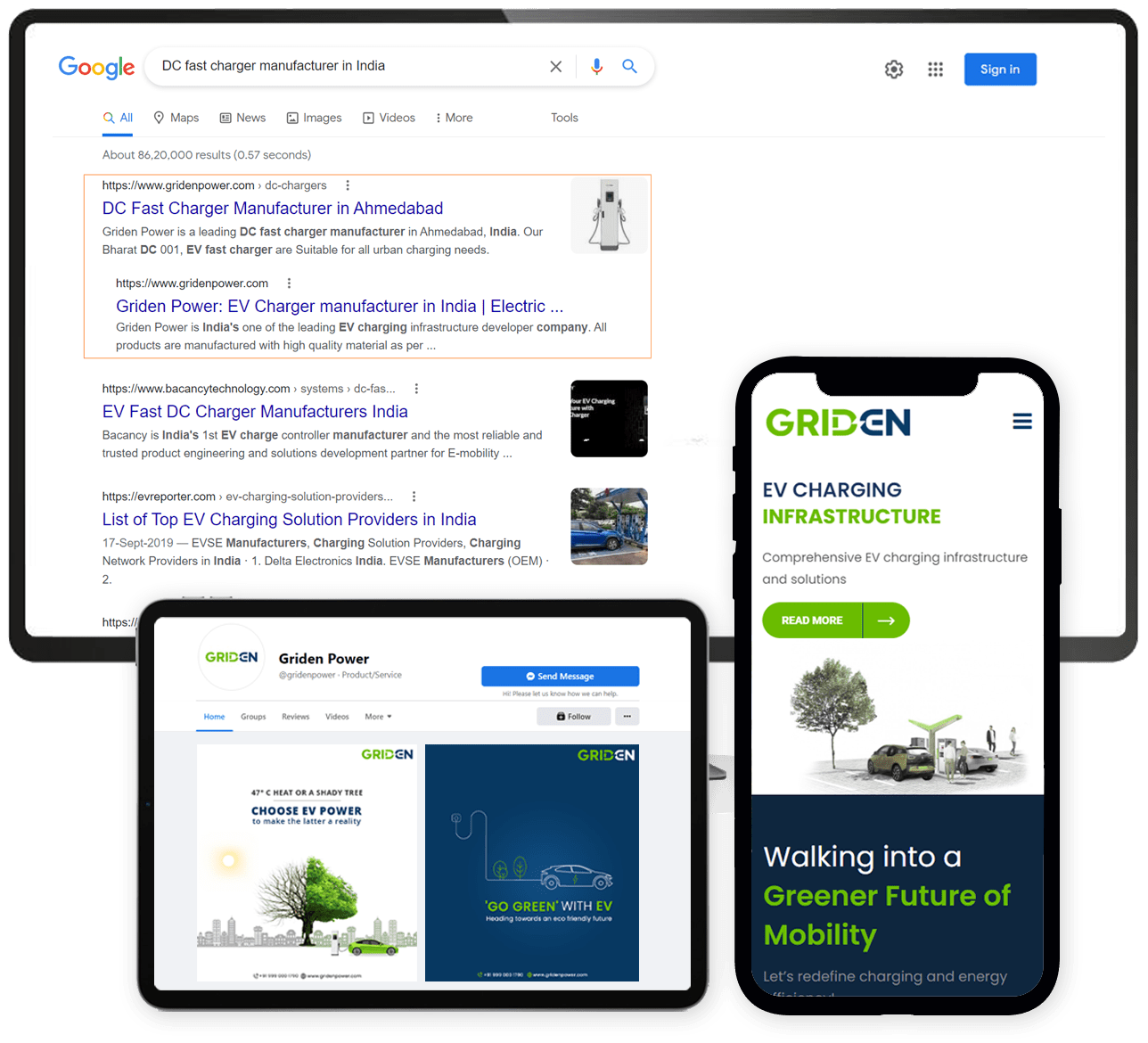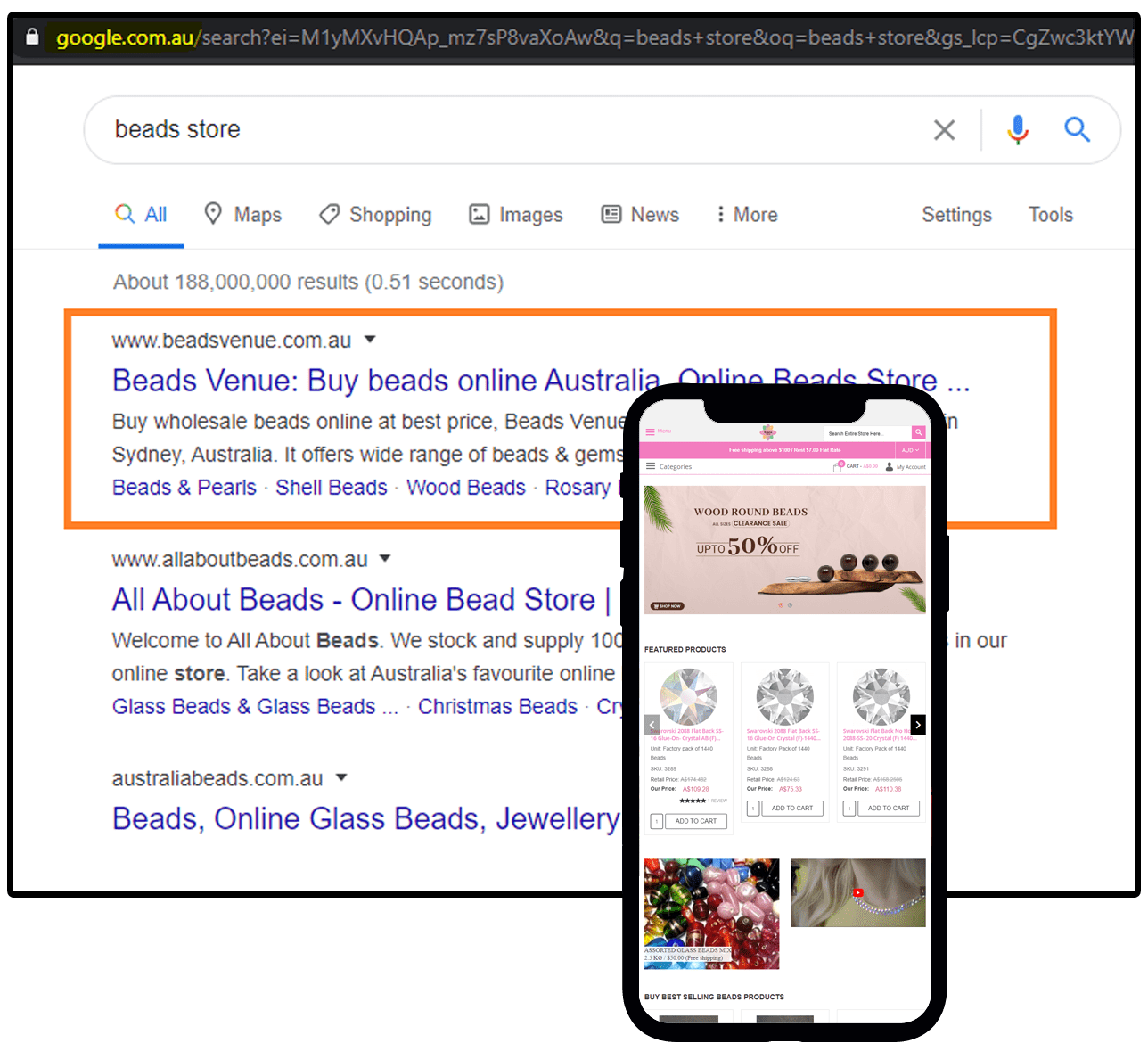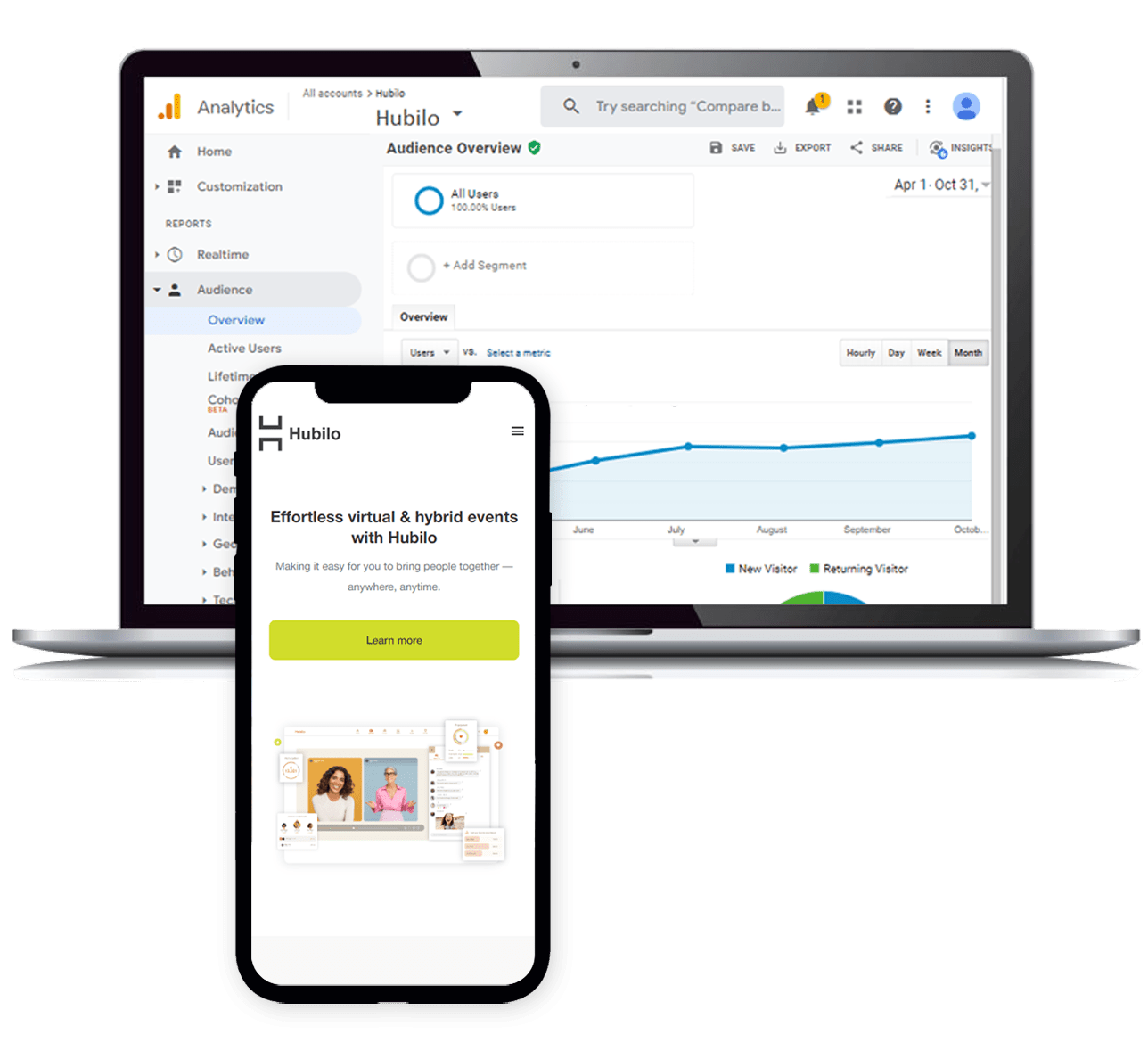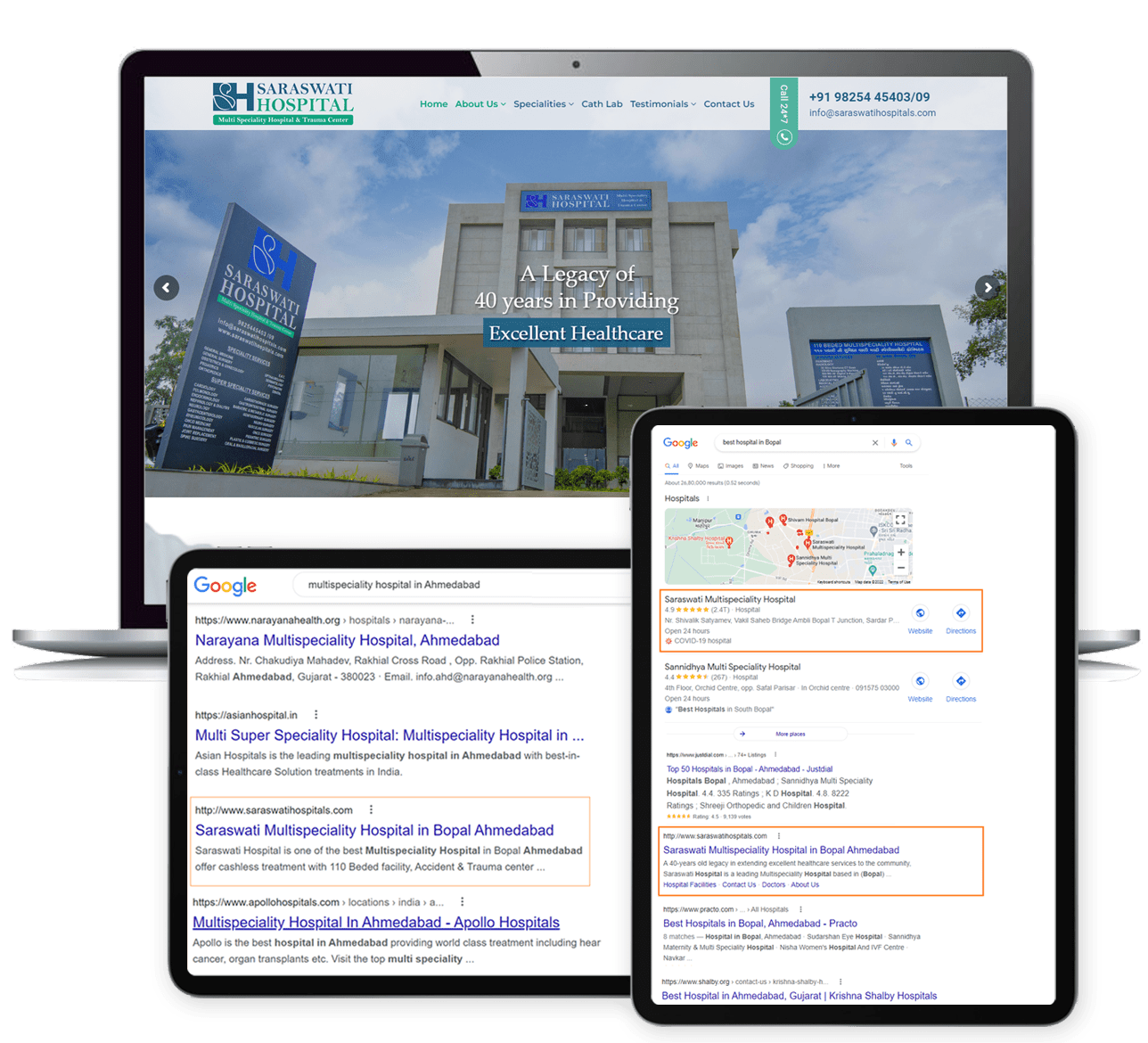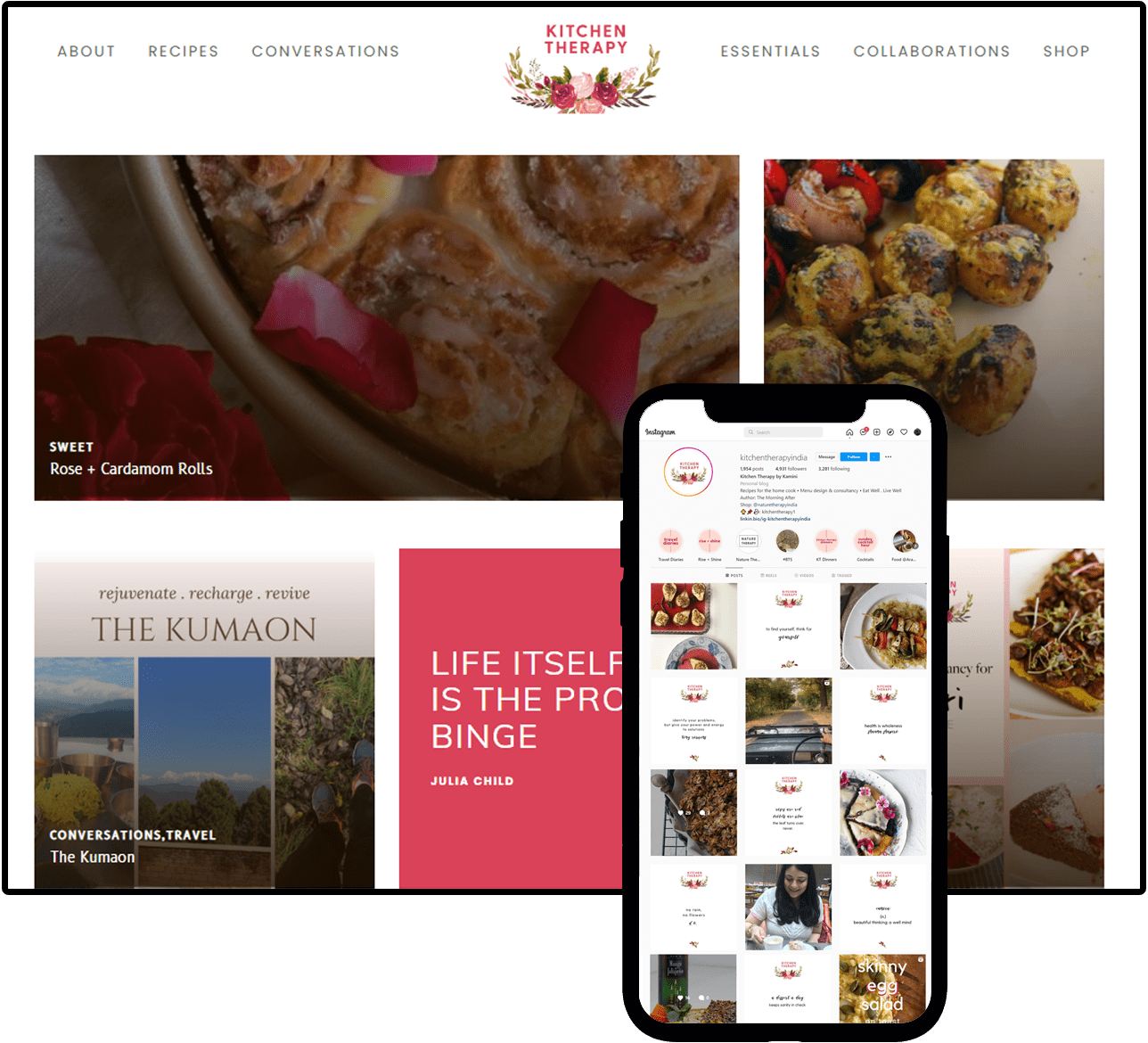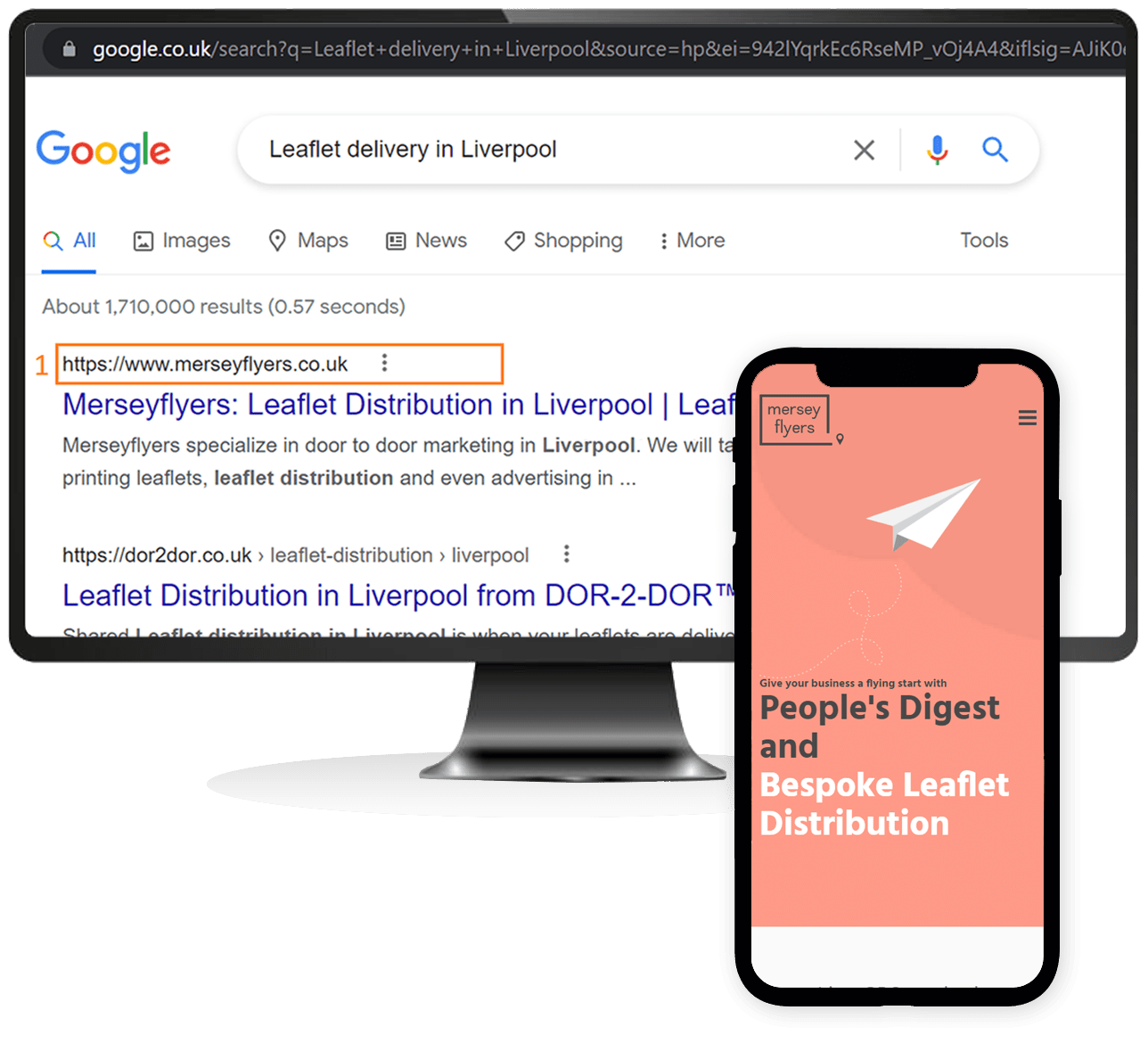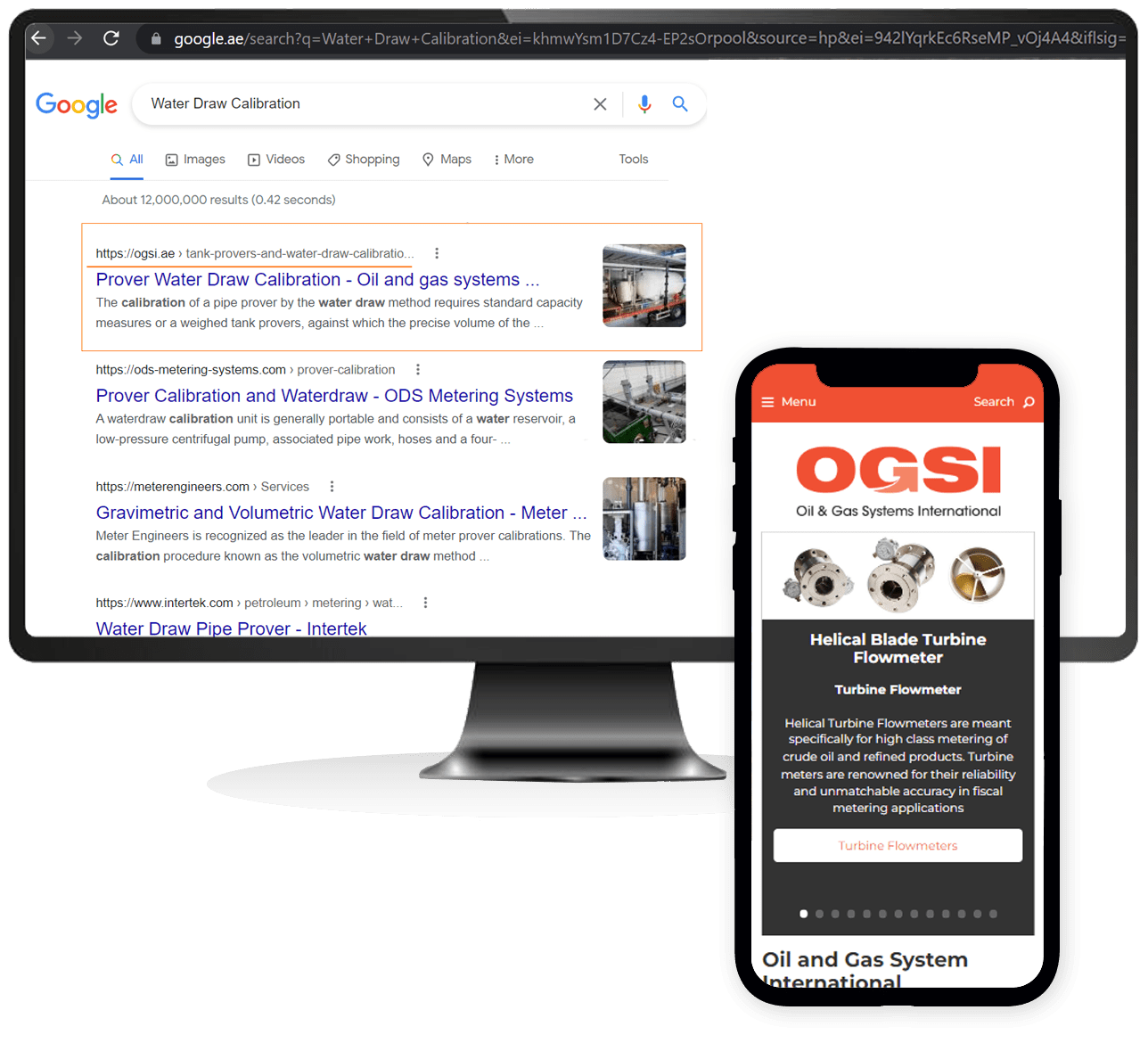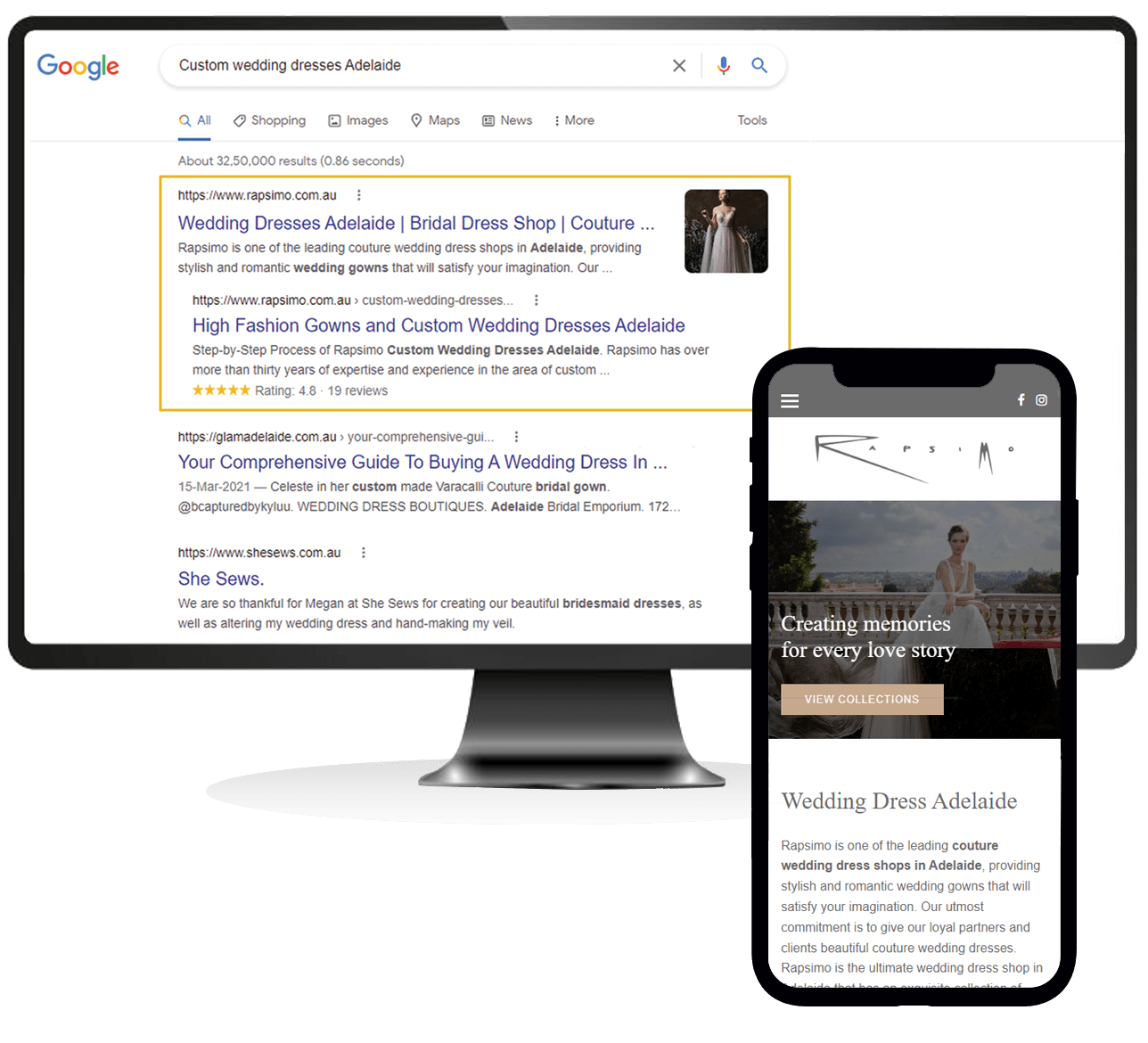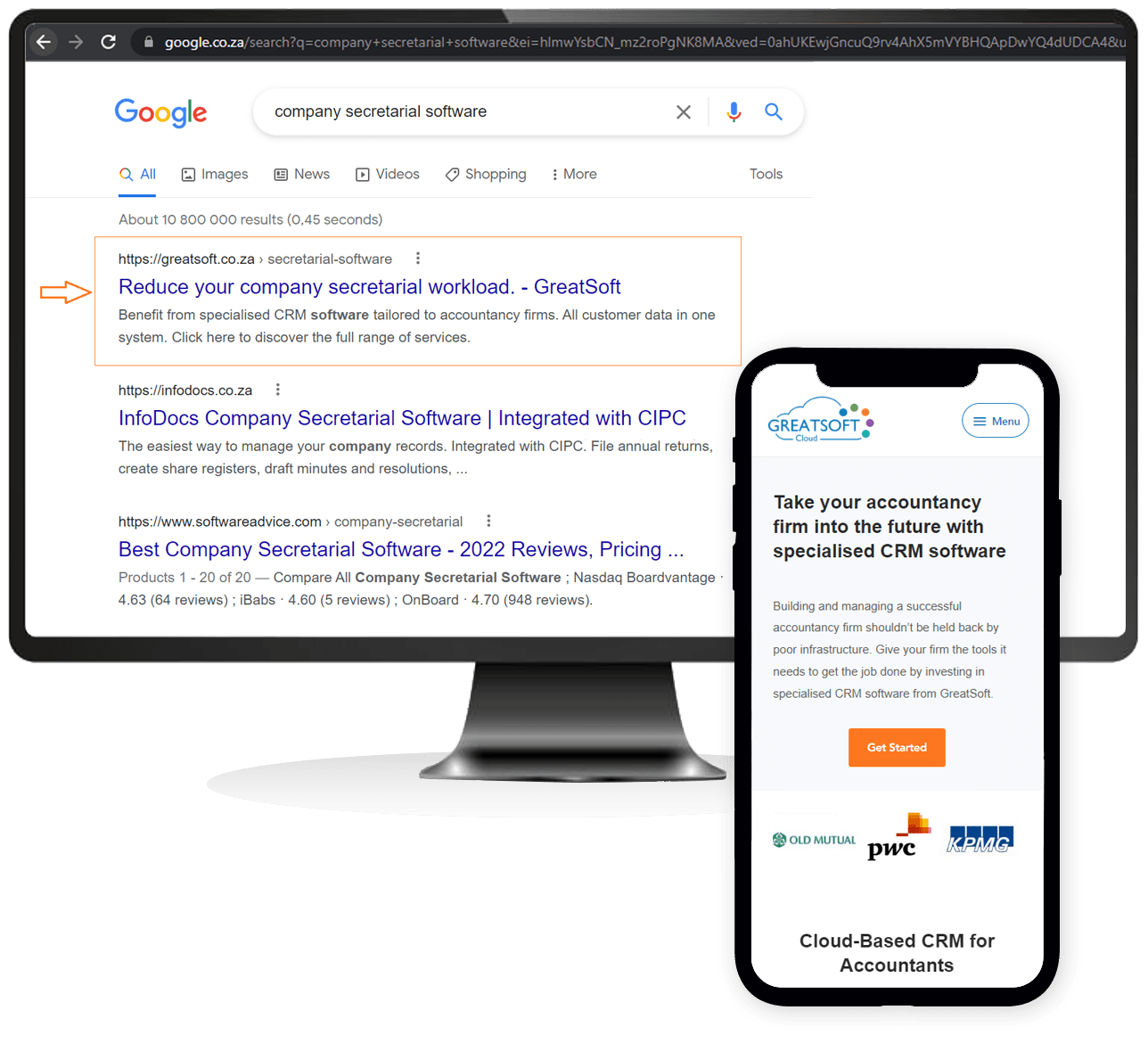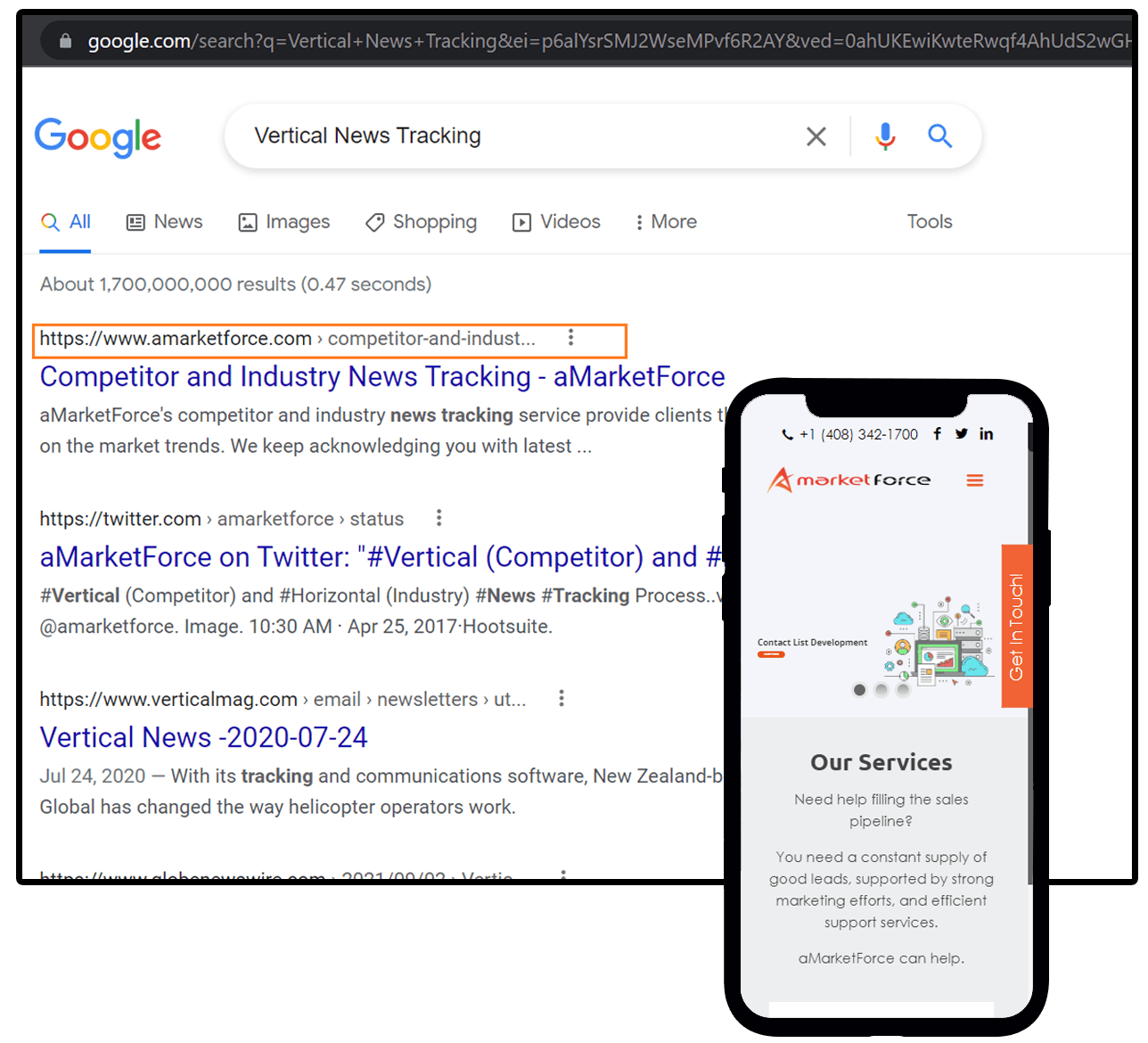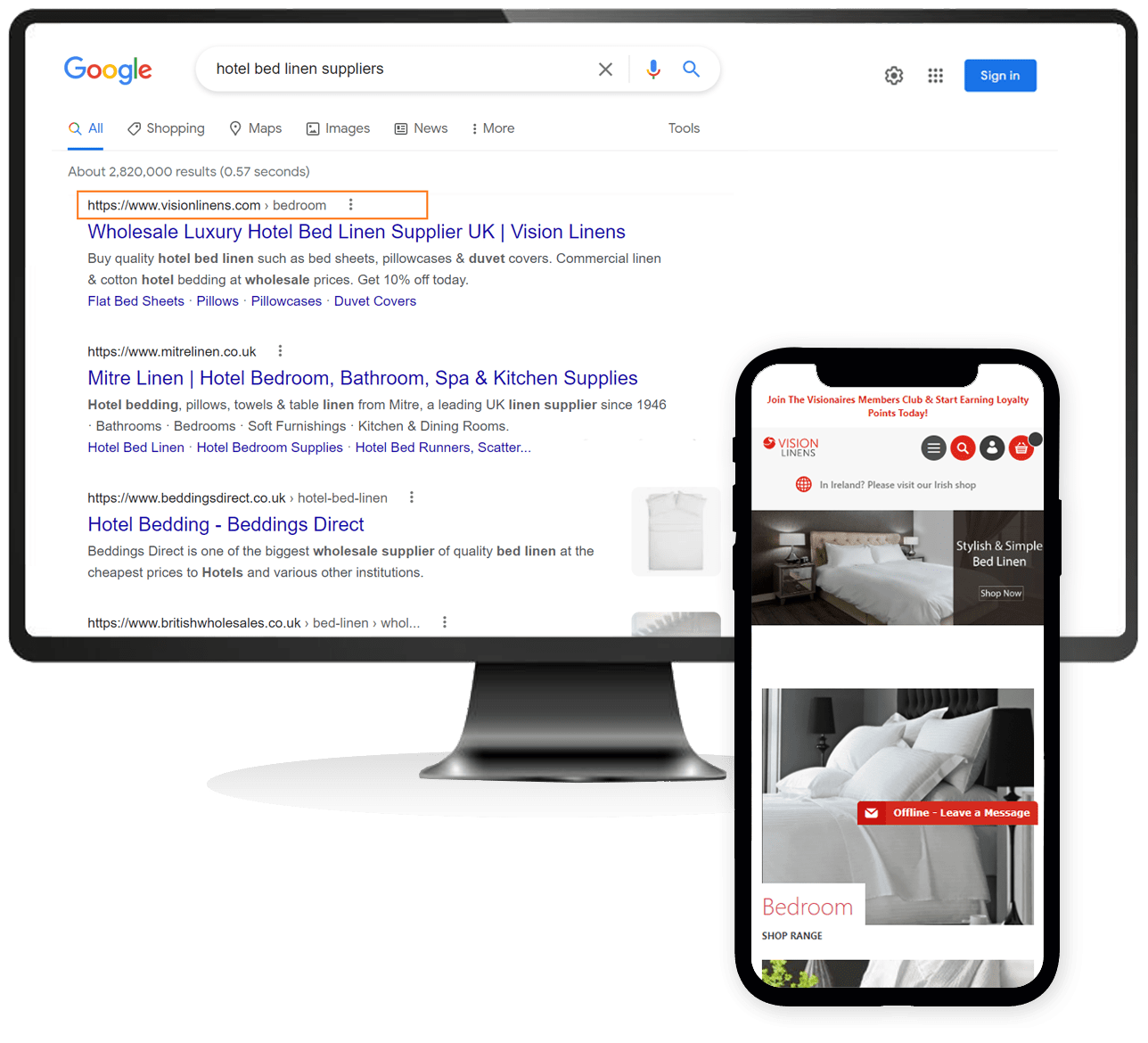 Azafran
Objective: For a renowned brand like Azafran, isolated digital marketing services is not applicable. The idea was big and the objective was marketing, branding as well as awareness for organic benefits.
Services undertook: Complete Digital Marketing
Result: As an outcome of our comprehensive digital marketing solutions, the organic product manufacturing company experienced mammoth digital growth. We designed an SEO-friendly structure of the website along with other activities and services.
Brand visibility
Increase in sales
Social media community growth
Strong and top ranking in SERPs
Griden Power
Objective: For an EV charging infrastructure company, the key to generating demand was awareness for their brand. Although, EV industry is still gaining momentum, the competition is fierce already. Hence, with complete digital marketing their goal was to create a strong digital presence.
Services undertook: SEO, PPC, Social Media
Result: AONE delivered extensive digital marketing services to Griden with our best practices laid forth. Not only did we leverage SEO but PPC to give the brand the boost required. Consequently, Griden achieved top ranking in Google, both organically and in PPC campaigns.
Increased visitors footfall to the website
Promoted business over the Internet
Campaigns generated leads and powered the website with relevant searchers
Shiva's Cafe
Objective: The fast-expanding cafe chain, Shiva's wanted to recreate their business image such that it can attract a set of customers of the city specifically. The idea was exceptional branding using social media.
Services undertook: Social media optimization
Result: AONE deployed their most creative minds to develop luring creatives that brought upon a large volume of followers, popularity and demand for the cafe. Today, it experiences enormous footfall at every outlet.
Beads Venue (Australia)
Objective: The one-stop beads supplier in Australia had a business objective to increase the sale of their precious beads and gems.
Services undertook: eCommerce SEO
Result: We started off the project by understanding their market, identifying the right keywords to target, optimizing their website and performing regular SEO activities that led to a remarkable result.
Top rankings on 150+ keywords
A significant increase in sales
More website visits
Hubilo
Objective: Online event platform to host and manage events had the need to compete digitally against leading brands while targeting an international audience.
Services undertook: SEO
Result: In our project span, we undertook on-page activities, link building and content marketing to achieve the desired results eventually. The outcome of our professional services resulted in
Top ranking on highly competitive keywords
Competing with leading brands
Greater online visibility
Increase in organic traffic
Saraswati Hospital
Objective: The digital marketing objective for an Ahmedabad-based new multispeciality hospital - Saraswati was to gain visibility on the web and achieve local and state-level branding. The route undertaken was SEO.
Services undertook: SEO
Result: An ongoing strategic SEO approach formulated by the team of AONE derived the client more than the expected results.
Top rankings on 50+ keywords
300% increase in the traffic
Kitchen Therapy
Objective: Food is the most enjoyable ingredient in the recipe of life. Building a community of people who celebrate food was the objective of our food blogging client.
Services undertook: Social Media Optimization
Result: AONE developed mouth-watering food creatives, and edited and created videos that lured food lovers to follow the page and channel. In a very short span, the number of followers tremendously increased allowing clients in achieving their revenue goals.
Mersey Flyer (UK)
Objective: Direct Marketing Company in Liverpool, UK lagged behind in the competitive market due to a weak digital presence. The challenge was to enable the company to thrive digitally.
Services undertook: Comprehensive SEO
Result: Encompassing all the areas of search optimization, AONE consistently performed all the authentic on-page and off-page activities along with keyword-rich content to help attain a remarkable result.
Top rankings on 20+ keywords
200% Increase in organic traffic
Robust digital footprint in 6 months
CISA (South Africa)
Objective: For a well-known lock security and access control system manufacturing company, the objective was to gain clear visibility on the web in the South African domain.
Services undertook: SEO
Result: As a consequence of our month-on-month SEO endeavours, the business website started to gain significant relevant visitors and also achieved top rankings on the country targeted keywords.
Top ranking in country specific competitive keywords
Surpassed competition on the web
Gained clear brand visibility
OGSI (UAE)
Objective: For the oil and gas systems manufacturer, gaining online visibility was the crux of the matter to stay ahead of the competitors and build a strong image.
Services undertook: SEO
Result: Oil and Gas systems are complex and to be able to achieve online visibility for them it was crucial to understand their systems thoroughly and produce sound content. Altogether, our endeavours were successful and how!
Increased web presence with 30+ top ranking keywords
Achieved ranking on challenging, short but highly competitive keywords
Rapsimo (Australia)
Objective: The couture wedding store in Adelaide wanted to gain local buyers by taking the digital route.
Services undertook: Local SEO
Result: To achieve the business objective we targeted relevant city-specific keywords, listed the business appropriately, and produced targeted and valuable content that brought us the desired results.
Top rankings in 20+ keywords
An increased footfall of shoppers
Generated 3x inquiries
GreatSoft (South Africa)
Objective: Ranking in the African domain was the major goal of the software company. IT is known for its competitiveness and building a business image in a different country in this niche was the challenge.
Services undertook: SEO
Result: AONE provided comprehensive SEO services to the client which entailed competitive analysis, keyword research, determining buyer's persona, on-page and off-page activities and so much more.
Achieved rankings on highly competitive keywords
Built business rapport in the market
aMarketForce (USA)
Objective: For a B2B marketing and lead generation service provider obtaining a high traffic volume to its website was important for the business. The objective was to do extensive SEO in the US domain.
Services undertook: SEO
Result: With on-page, off-page and content we increased incoming traffic significantly while achieving top rankings on highly competitive country specific keywords.
200% increase in organic traffic
Top ranking on highly competitive keywords
Visionlinens.com (UK)
Objective: For a UK based linens company, the goal was to increase sales organically. The best alternative for organic digital growth, as we know is SEO.
Services undertook: eCommerce SEO
Result: We began the assignment by learning about their industry, determining the best keywords to target, refining their website for SEO, and engaging in regular SEO operations, which resulted in a wonderful achievement.
Top rankings on 150+ keywords
A significant increase in sales
More website visits
Years of rigor and quality work has brought us recognition amongst leading digital marketing companies of India in various domains.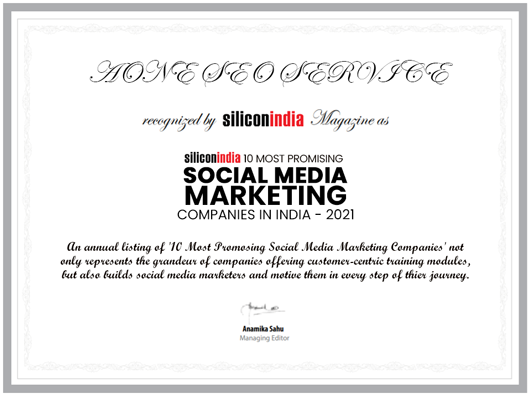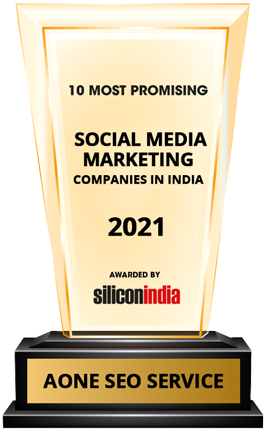 Table of Content Understand How Google Search Engine Works Crawling Indexing Ranking Why is indexing a website...
Table of Content Introduction Google My Business Tricks 1. Verify Your Business 2. Enter details in every...
Table of Content How does Google My Business Ranking work? What is Google Local Pack or 3-Map...
It is no surprise that AONE SEO service gives every other company in this domain a run for their money. We started our association with AONE when we were just a start-up and we ought to say we started seeing results much earlier than we even expected. Now, after 5 years, we still leverage great results, kudos to their SEO expertise and hard work.
Meet Shah
We are a Canada-based company with a 20% Indian workforce. We have witnessed their commitment to work and thus we only wanted the best SEO company in India for our website optimization for searches. Despite the distance, their work has been commendable and we have had no glitches so far.
Mark Simpson
For a Healthcare furnishing company like ours competition is cutthroat. We really required someone to help us gain a strong online presence. We inquired with various local companies but we were not satisfied. When we came across the AONE SEO service, we interacted multiple times and the services we received after remarkable research made working with them a fruitful investment for us. We can say that they are promising
SEO service providers from India
and would surely recommend their work.
Debra Morris
The way we found them, we were sure of giving our SEO work to them. I wanted a local company, so I searched for the Best SEO Company in Ahmedabad, they appeared on top. That is exactly what I wanted for my website. So far, we have gained a position on the first page of Google for many of our selected keywords.
Mansi Thakar
Our website was hit by Google's core update and we badly struggled to regain our positions. We requested AONE SEO service to do our site audit and based on their detailed recommendations we allied with them for our website recovery and by now our performance has steadily progressed.
Varun Singh