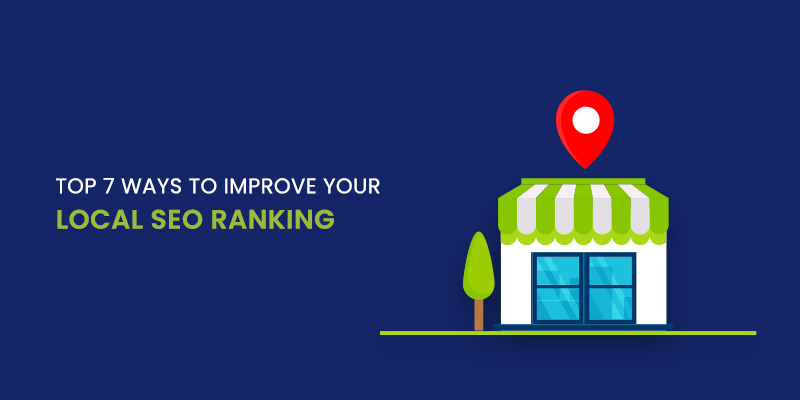 Do you want your business to appear first in the location-based SERP (Search Engine Result Page)? If so, stick with us till the end of this blog as we are going to share with you some very helpful local SEO practices.
Any business cannot rank in Google straight away. They have to climb the ranking ladder to reach the topmost positions in the SERPs with the help of SEO. The same applies to local searches.
As businesses cannot rank immediately, local SEO is a crucial step on the ladder that helps in enhancing local business.
Local SEO is the practice of optimizing the visibility of a website for a specific locality. For instance, our SEO company appears in the top 3 in the SERP for the term "top SEO company in Ahmedabad" as a result of local SEO optimization.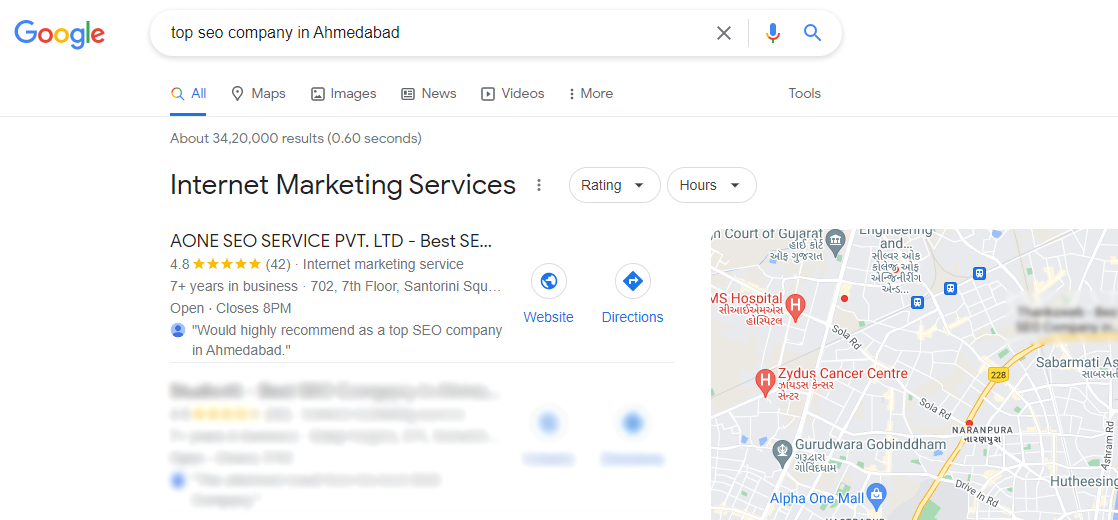 By implementing local SEO practices, you can attract a large volume of local buyers to your physical location. Most people look for local businesses to fulfil their immediate requirements. Once you have established yourself for local searches, many opportunities must knock on your door and when they do, let them in gracefully.
These 7 ways can bolster your local SEO endeavours with content.
City-specific pages
Businesses may have their presence in multiple cities. You need to create city-specific pages for the locations your business is serving in. For instance, you can create location-specific service pages that have the details of the location, its popularities along with an explanation of your service and your business position in that specific location. In this way, you can educate both your visitors and bots about your business location so that you get visibility for that location-based searches.
Location-based content creation
Creating relatable content is inevitable. You must add local metaphors in your content to captivate the audience. For instance, you own a restaurant in Ahmedabad. You can mention local bazaars, the kite festival, or the heritage of Ahmedabad in your blog posts.
Local discounts
If you own a physical store, you must promote discounts at your store. That will enhance local SEO and attract the local audience. You must partner with the best SEO company in India to execute local discount promotions strategies effectively.
Local press releases
Press releases are the best for creating awareness of your new product or service. However, you need to include specific keywords to the targeted location in the content for enhancing local business.
FAQs pages
Users look for FAQs all the time. You must put FAQs for your products or service specific to your targeted locations. It is the simplest way to engage the audience.
Keep NAP listing
For boosting local business, all the web pages must have Names, Addresses, and Phone numbers (NAP). It is an excellent approach for converting potential local customers.
Additionally, you can also submit NAP listings to local dictionaries with content, such as the best restaurants in Ahmedabad. You can approach the digital marketing agency in Ahmedabad to give you a hand with NAP listings.
Incentivize reviews and recommendations
Most of us look for reviews and recommendations before visiting a store or buying a product. Hence, once you captivate a local audience, you can ask for reviews from your customers. You can also give discount offers to customers who recommend your product or service to their friends and relatives.
In the final words, content bears a hand in winning the battle of SEO for any business. However, creating these types of content attracts the local audience, which boosts your local business. Implement and discover the results.