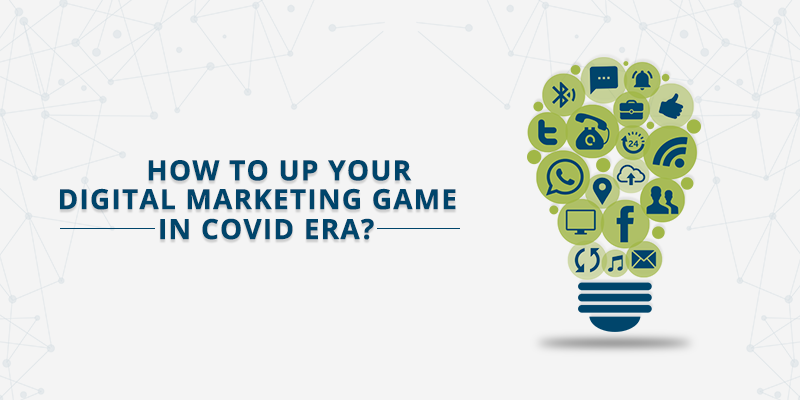 2020 was pretty unpredictable and 2021 continues to be more or less the same. In these chaotic times, the show must go on and we must try focusing on what we can expect in 2021. Digital marketing is an essential aspect of contemporary marketing and you really cannot forget it to keep pace with market competition and reshaping marketing elements.
If you wish to up your digital marketing game, you must follow these amazing tips given by the best digital marketing company in Ahmedabad.
Increase in influencer content and live streams
 As you may probably know Facebook live streams increased by no less than 50 percent and Instagram viewings surged by 70% in COVID 19 era. Social media marketing companies expect this upward trajectory to continue in 2021 as well. You must focus on increasing influencer content this year as it will turn out to be a game changer for you.
Establish a connection with your target audience
 Consumers always buy products of brands they find worth their trust. They would never invest in a brand they find shady or insincere. As an astute brand, you must know where you fit into customers' lives and once you do this you must try finding creative ways to establish that much needed connect with them.
Leverage  user-generated content in 2021
 Professional digital marketing companies in Ahmedabad say that consumers are fond of user-generated content and you should use it to your benefit in 2021. It is more of an extension of the previous point in which we emphasized on the generation of connective content. User-generated content or UGC is relatable and incites interest.
Sustainability matters
Consumers are constantly getting connected with responsible brands that are purpose driven and considerate towards the environment. Sustainability has become more important than it ever was and brands began to reiterate sustainability over the past couple of years. Whether it is the materials you use, manufacturing process, or logistics, you must include sustainability in every aspect and let your consumers know about it.
Voice and visual search
 Creative search methods have seen an upsurge in the past couple of years and especially in 2020. An increasing number of consumers are rapidly shifting towards voice and visual search. You must know that one in 4 American homes has some sort of smart speaker. Voice activated tools such as Alexa and tools like Google lens. SEO is a crucial element of digital marketing and if you want to up your SEO game you should focus on image alt-text and sitemaps for images.
Create easy-to-consume content
 A Social media marketing company in Ahmedabad opines that easy-to-consume content works wonders. Podcasts and newsletters have been around for a while and when harnessed correctly you can increase conversions by a significant margin. According to a study 55 percent Americans listen to podcasts these days. Also, newsletter mentions saw a rapid surge by 14 percent during 2020 lockdown periods. Digital marketing companies in Ahmedabad say that more and more advertisers are investing in podcasts. Focusing on providing relevant resources can be the real game changer for you as it would help your customers in such terrible times.
Do not exclude 'inclusivity'
 The cultural shift towards inclusivity makes an impact on consumer behavior and a study shows that approx. 41 of buyers prefer not to buy products from brands not reflecting their views on identity or diversity. Brands choosing not to be a part of the inclusivity are more likely to take a hit in 2021 as opposed to brands getting benefitted by showing their interest in inclusive causes.
Local SEO
 Companies offering SEO services in Ahmedabad say that local SEO has always been important and it will continue to be important in 2021 as well. It is important that your business appears in local 'near me' searches. As you may know Google constantly updates their local SEO algorithms and by making the most of Google searches you can reach out to your customers with sheer ease.
Hope you found the post useful. For more information about digital marketing companies in Ahmedabad, feel free to reach out to us.