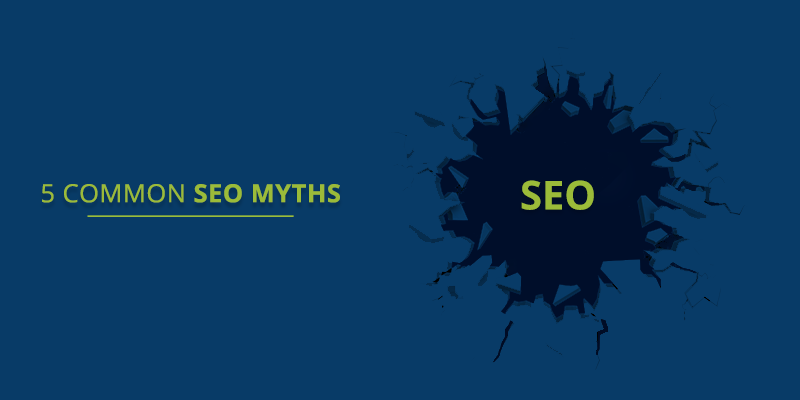 SEO is vast, ever-evolving, and often a technical aspect.
For non-professionals, various misconceptions are often thrown around keeping them from driving the most out of their business and leading online.
Based on our long experience as a top SEO company in India, we have come across some particular myths a bit too often. So, in this blog, we try to throw some light on SEO facts.
Let's begin.
Old content does not help in ranking
Fresh content is definitely appreciated by Google. However, it does not mean old content has the opposite effect. Creating new content frequently is not always feasible instead just refreshing or adding up existing content can boost its performance in SERPs.
Often year-old content has been seen appearing on top searches. The context of your content also matters. If your content is based on historical events, then the facts are likely to remain the same in the future, so it may remain as effective for years and also perform well in search engines.
At the same time, if your content states current trends then that needs to be updated every now and then to be relevant or you'll be pushed behind by more relevant search results. Remember, SEO and content are deeply connected. Content is greatly stressed to win the game of SEO.
Social Media for ranking higher
Search engines like Google also rank the social media presence of a brand when a searcher looks up a query. However, remember that the purpose of social media is for branding, communication, connecting, and marketing. It does not directly enhance your rankings.
The connection between social media and SEO is that, through your social media endeavors such as paid and organic, you can migrate a huge chunk of traffic to your site.
The amount of traffic you receive is taken into consideration by search engine algorithms. Hence, social media passively help in SEO to a certain extent only.
The only purpose of SEO is to improve the ranking
We understand your desire to stand tall on the #1 position for your keywords but that's not what SEO is used for.
SEO is actually a term for various techniques used to increase your website's visibility in searches and get more visitors to your website. The ranking is just the result of the all-ethical practices you apply to achieve its original motive.
As Google Partners and best SEO company in Ahmedabad, we are aware of the know-how and thus do not advocate any illegitimate techniques.
SEO guarantees #1 ranking
It is a fallacy. As mentioned above, SEO is aimed at increasing traffic coming to your site, your appearance in search results, and in the process try to escalate your position in SERPs.
The ranking is a slow process. Watch out for companies offering fake claims. Follow only authentic procedures to get to the top gradually and gracefully.
Keywords in every sentence
Google is known as a search giant for reason. You can't outsmart Google by adding keywords in each sentence in an attempt to rank for each.
Yes, keywords do help bots find you for search terms but it also puts you behind for keyword stuffing. You don't want that, do you?
A healthy keyword density is no more than 2 keywords in 100 words.
Summary
The myths mentioned above are just a few of the many misconceptions that we encounter. Hope we have succeeded in enlightening a few curious minds.
Lastly, if you are looking for SEO services in Ahmedabad, or anywhere for that matter, just drop us an email and you'll hear from us shortly.