Building brands that speak for itself
Branding has never been more agile and adventurous than it is today.
The touchpoints in the current expanding digital world are umpteen. With digital branding, we extend your reach to every touchpoint possible.
We unveil your brand potential with a concise set of initiatives that adroitly challenge the status quo and turn your brand vision into a sole reality.
As a creative and full-suite digital
top branding agency in India
, we combine strategy, content, design, research, and advertising to create powerful narratives for your brands that are engaging and disruptive at the same time.
Your consumers are not interested in knowing what you are selling but WHY YOU ARE SELLING?
The answer to this is what creates an impact and that you need to determine.
What branding does is, it amplifies your why in the most creative manner and extensively disperses your word to create a resonating effect. Hence, generating demand.
Our branding agency in Ahmedabad is home to a team of seasoned brand-tenders, always thinking beyond the ordinary while stirring up refreshing ideas.
With a winning and inviting concoction of creative copy, sound strategic insights, and a splash of creative juices, we build brands that cannot be ignored.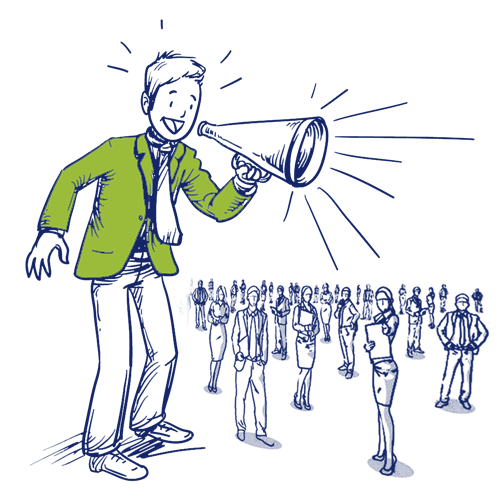 Focus on creating iconic brands,
success follows naturally.

Brand Storytelling And Brand Strategy
Every brand has some story to tell. We tell your tale in a way that's authentic, unique, and engaging so that it stirs up fresh connections with your target audience.
360-Degree Branding Communication Management
Our branding experts strategically and gracefully put your brand theory into practice so that you seem tangible to your audience. Whether it is print or digital branding, we have got you covered.

Brand Logo And Visual Identity
Humans have a lasting visual memory. When brands evolve at a large scale, people identify them with their logo and other visual elements. Hence, be impressive!

Social Media Campaign Designing
At AONE, we are well-versed with branding nuances and know how to go about without being cliché. We ensure that your social buzz seamlessly speaks brand values that your audience can relate to.

Brand Profile Development
We back your brand communication with sound strategy, authentic brand story, creative design, and enticing content – all of which align with your business objectives.
Strategy
We believe in formulating an effective strategy for every branding asset. To do so, we conduct in-depth market research, understand your buyer's persona, study data, and more before creating a plan.
Distribution
Every channel of communication serves a distinct purpose. We don't do one-size-fits-all branding, instead, we select the channels most appropriate for delivering the message at hand and generating far more influence.
Communication
As an esteemed branding company in India, we bring together every aspect of communication acumen to ensure absorption of the brand message by the crowd. To get you noticed is our branding motto.
Reporting
Being a well-equipped
branding company in Ahmedabad
, we leverage various tools to monitor the performance of our ventures; a report of which is presented month-on-month.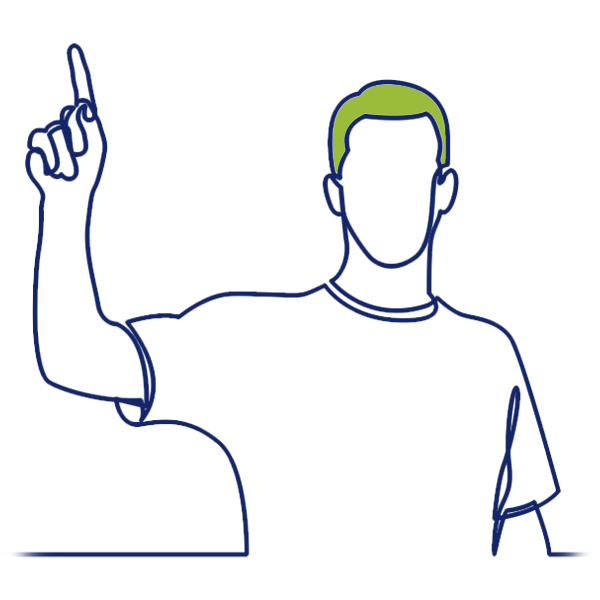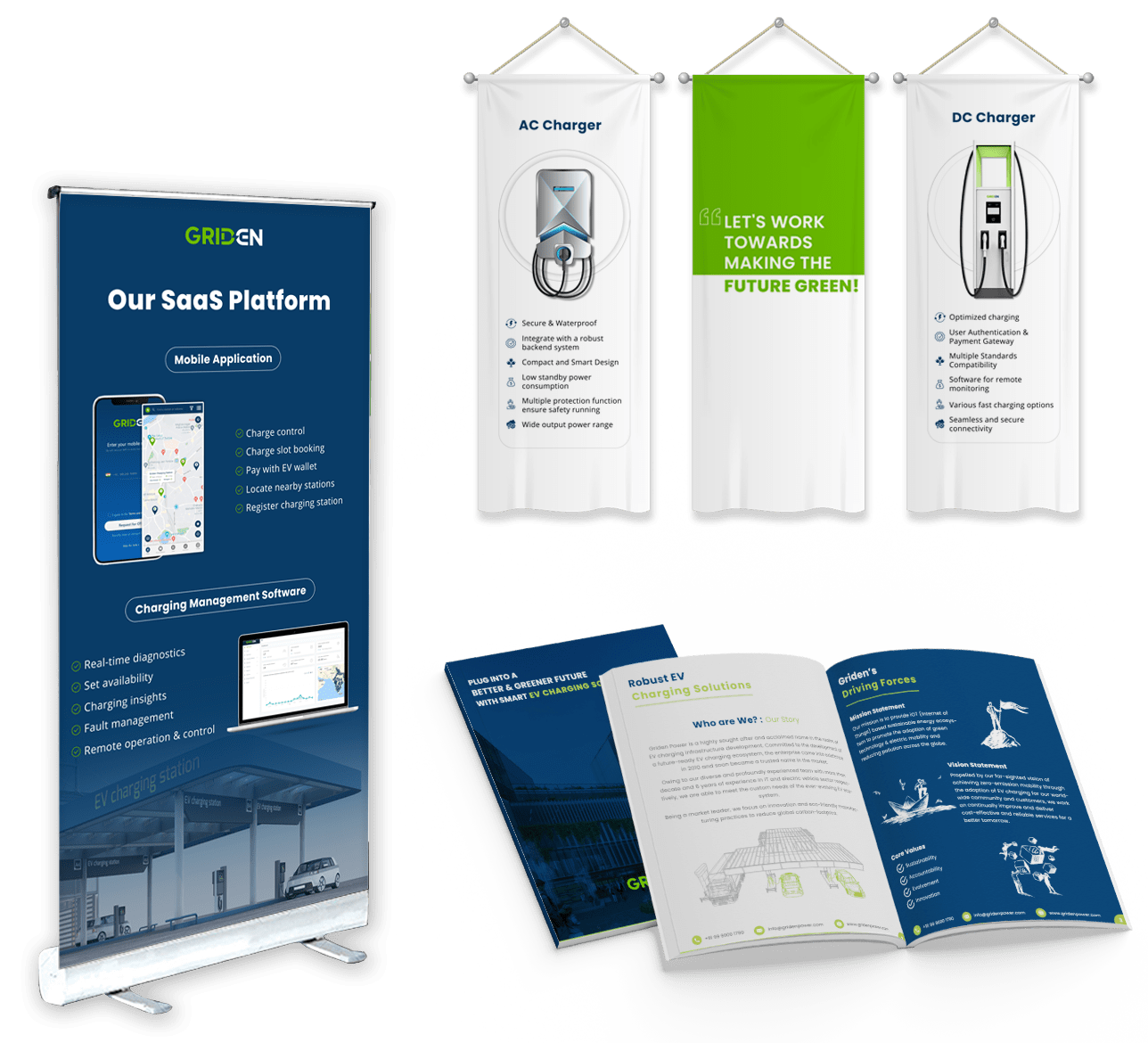 Kataria
Objective: Authorized dealers of Nexa and Maruti, Kataria Automobiles has the goal of reinforcing their brand image with some creative on-field branding.
Services undertook: Creative branding
Result: Aone created outstanding creatives for billboards and other OOH marketing that created a healthy buzz amongst masses.
Griden Power
Objective: For an EV charging infrastructure company, the key to generating demand was awareness for their brand. Although, EV industry is still gaining momentum, the competition is fierce already. Hence, with complete digital marketing their goal was to create a strong digital presence.
Services undertook: SEO, PPC, Social Media
Result: AONE delivered extensive digital marketing services to Griden with our best practices laid forth. Not only did we leverage SEO but PPC to give the brand the boost required. Consequently, Griden achieved top ranking in Google, both organically and in PPC campaigns.
Increased visitors footfall to the website
Promoted business over the Internet
Campaigns generated leads and powered the website with relevant searchers
Alpha Vidhya Sankul
Objective: The school has embarked on a vision to educate and inspire young minds. Creating a digital impact was crucial to bring out their good work. The objective was to develop an image, connect with parents through social media postings and improve visibility with SEO.
Services undertook: Digital marketing services
Result: The school gained tremendous popularity and admission enquiries that kept increasing ever since we deployed our best practices.
Impressive social media image
Creative website identity
Increased visibility with SEO
Increase in enquiries and admissions
Years of rigor and quality work has brought us recognition amongst leading digital marketing companies of India in various domains.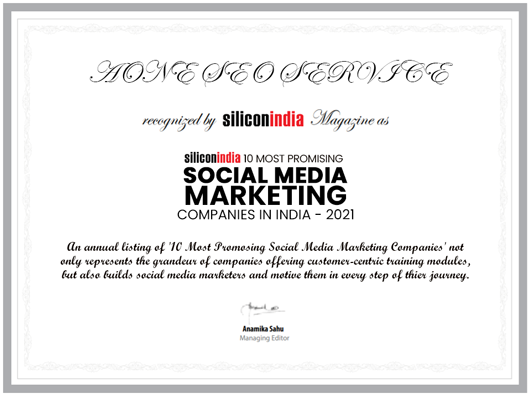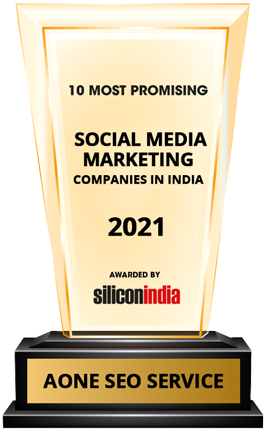 Digital branding refers to the way you design and promote your brand online, often through websites, applications, social media, DVCs, and other mediums. In order to create a brand online, digital branding combines digital marketing and internet branding.
Both may have services in common but the motive is different. It is the understanding of this difference that makes us a sound branding company in India.
Digital branding is concerned with delivering value and encouraging brand loyalty and awareness, whereas digital marketing is concerned with attracting new consumers and increasing sales.
Branding is quintessential in this digital ecosystem to prevent your brand mantra from being lost. Briefly speaking, our branding services can help you achieve the following:
Penetration amongst the digital crowd
Brand recognition
Generate demand
Build credibility and trust amongst consumers
Enhance sales
AONE has done an exceptional job in building the bridge between us and our buyers. Our fan manufacturing company gained significant recognition. Must say AONE is a reliable
branding agency in Ahmedabad
– Creativity and Clarity describes them well.
Parvej Ghadiali
For years, we have been doing our business in the same monotonous manner. Of late, we realized our shrinking brand presence. Hence, we approached AONE SEO Service for taking over our branding work. It gives us great pride in being acknowledged by our consumers now. In our experience, they are the
best branding company in India
at least.
Pallavi Lalwani
It was my third project with this Ahmedabad-based branding agency, AONE. Their work exceeded my expectations and procured us with great returns.
Sabbir H. Malek
We required extensive branding for our silver jewelry brand in Dubai. At AONE, we found our expectations being met. We have successfully established ourselves as a promising brand and now with the expertise of AONE.
Sadaf Khan
For our snack products, we were required to establish ourselves as go to brand just as we expand our product distribution. In other words, we needed to create demand with aggressive branding. AONE did a spectacular job. You might be munching our chips as you read this. Truly an expert branding agency in India.
Rajeshwari Goswami