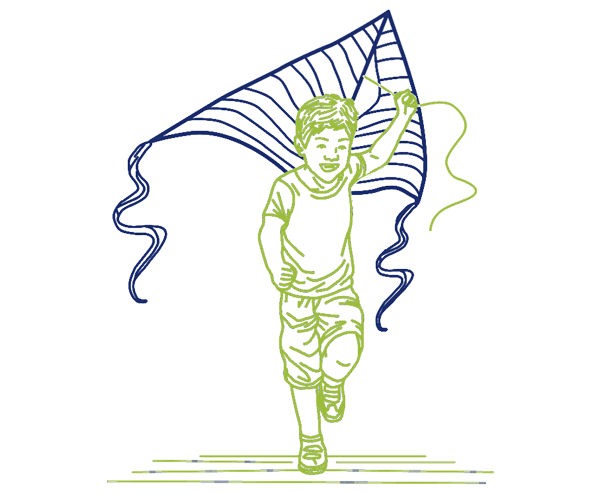 Fly your kite to greater heights
A city known for its industrialization and the fast-growing economy is no behind in digitization.
Businesses, new and old are taking digital reforms to level up their game especially with Search Engine Optimization.
Ahmedabad today spreads its digital wings to take its ventures to greater realms, to bigger markets, wider audiences, and much more.
As an
SEO agency in Ahmedabad
, we pave way for these businesses to reach the best positions in SERPs and attract potential visitors.
Power up your organic searchability
SEO is a basic necessity for a website to be impactful on search engines. They go hand in hand.
We are a full-service SEO agency at heart, based in Ahmedabad. Since our inception, we have been ruling on the top of Google searches, and that fact itself makes us the
best SEO consultant in Ahmedabad
.
We know exactly how to strategically and ethically get your business on top of SERPs and we have a proven track record of the same.
The strategies that our diversely skilled team has devised have helped many renowned brands in Ahmedabad grow by leaps and bounds.
We drive traffic that helps your business attain full-fledged digital growth.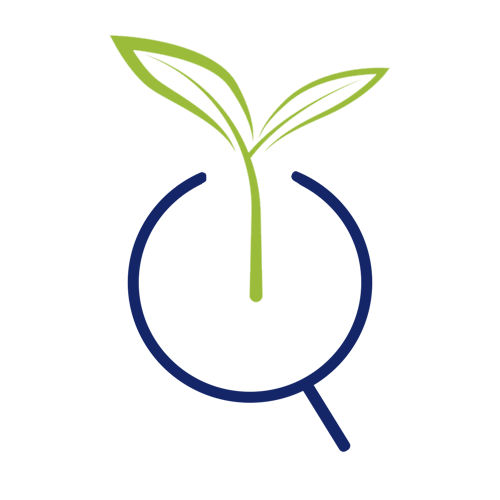 Why Choose SEO with AONE?
Transparency
We believe that clients should be well-informed about the actions that we take towards fostering their brand's growth digitally. So, we create in-depth reports and communicate transparently with them on a regular basis and inform them of the status-quo of their project and the future strategies.
Ethical practices
We practice clean, white-hat SEO following the actual code of ethics laid by Google for fetching the results that actually bring value to your brand. With clean and smart SEO practices, we have created a record of consistently soaring high in the Google SERPs for many brands in Ahmedabad.
Comprehensiveness
We plan comprehensive campaigns that are a perfect amalgamation of data-driven strategy, in-depth analysis, and competitive research. We devise campaigns that are result-oriented and cover all the aspects of a sound SEO strategy. Our integrated approach entitles us to be the best SEO agency in Ahmedabad.
Ranking #1 since 2013
300+ clients across 10+ countries
Projects executed 500+
Why are we the Best SEO Company in India?
Since our establishment, we have maintained a foremost position on the first page of Google. We are wholeheartedly committed to SEO and so we provide unconventional SEO services in India. With the right tools and intelligent heads in our squad, we cultivate unique strategies for the assured and sustainable business growth of our clientele.

Technical SEO Analysis
Our SEO experts conduct a comprehensive site audit to determine areas that need optimization. Based on our findings, we give recommendations to improve the site's performance in SERPs.

Keyword Research and Optimization
After identifying business-oriented keywords for your business comes optimizing website content with the right keyword density along with authentic and authorized information. There are various areas of keyword optimization that we master at AONE.

Content Optimization
Good content can win you prospects and ranking in Google. At AONE, we create engaging, intuitive, plagiarism free and appropriately keyword-optimized content so that you can gain from both.
On-page SEO
Optimizing your website content such as alt text for images, keywords, header and title tags, anchor tags, Meta, site structure etc falls under the umbrella of our on-page SEO practices.

Off-page SEO (Link building)
Link-building practices and great content help businesses gain the attention of the related audience and also increases their credibility. We get to the source of the links and connect with only good-quality websites to gain the best link juices.

Google Analytics
Get data-driven insights on parameters that are working in favor of you or the other way around with Google tag manager and other tracking codes that we deploy as part of SEO.
Voice search
71% of users search using voice commands. Inculcating conversational keywords in your content is one of our many SEO techniques to optimize for voice search.
Image/Video Optimization
Alt text, description, quality, speed and more, there are various parameters that are optimized as a part of image and video optimization. It helps search engine crawlers understand the intent of the image or the video in relevance to the webpage content.
It is our systematic and hierarchical processes that make our strategies highly efficient and rewarding. As a top
top SEO Company in Ahmedabad
, we strictly adhere to disciplined and white-hat practices
STEP - 1

Website SEO Audit

We analyze the current scenario by implementing an audit. Obtaining conclusions from the report, we develop a strategy that works best for your unique needs.

STEP - 2

Competitive SEO research

We keep an eye on your competitors and their business performance to improve your online presence by beating them on keywords you both are targeting.

STEP - 3

On Page SEO activities

With on-page or on-site SEO services, we will fix all the flaws that SEO audit has discovered.

STEP - 4

Link Building

We encourage quality link building by developing smart and creative content. Web has a wide scope and multiple facilities and we use them all to divert links to your sites.

STEP - 5

Native SEO

Implement updates

In order to deliver the most authentic results, search engine algorithm keeps on evolving. We keep a check on every new update and modify our SEO tactics accordingly.

Tracking, Analysis, and Reporting

We proceed on flexible terms. At regular intervals, we update your targeted search and display keywords. With little implemented, we track all the aspects and head accordingly. We even update our clients about the progress in terms of number of leads they are driving, page level performance and about SEO improvements made in their campaign.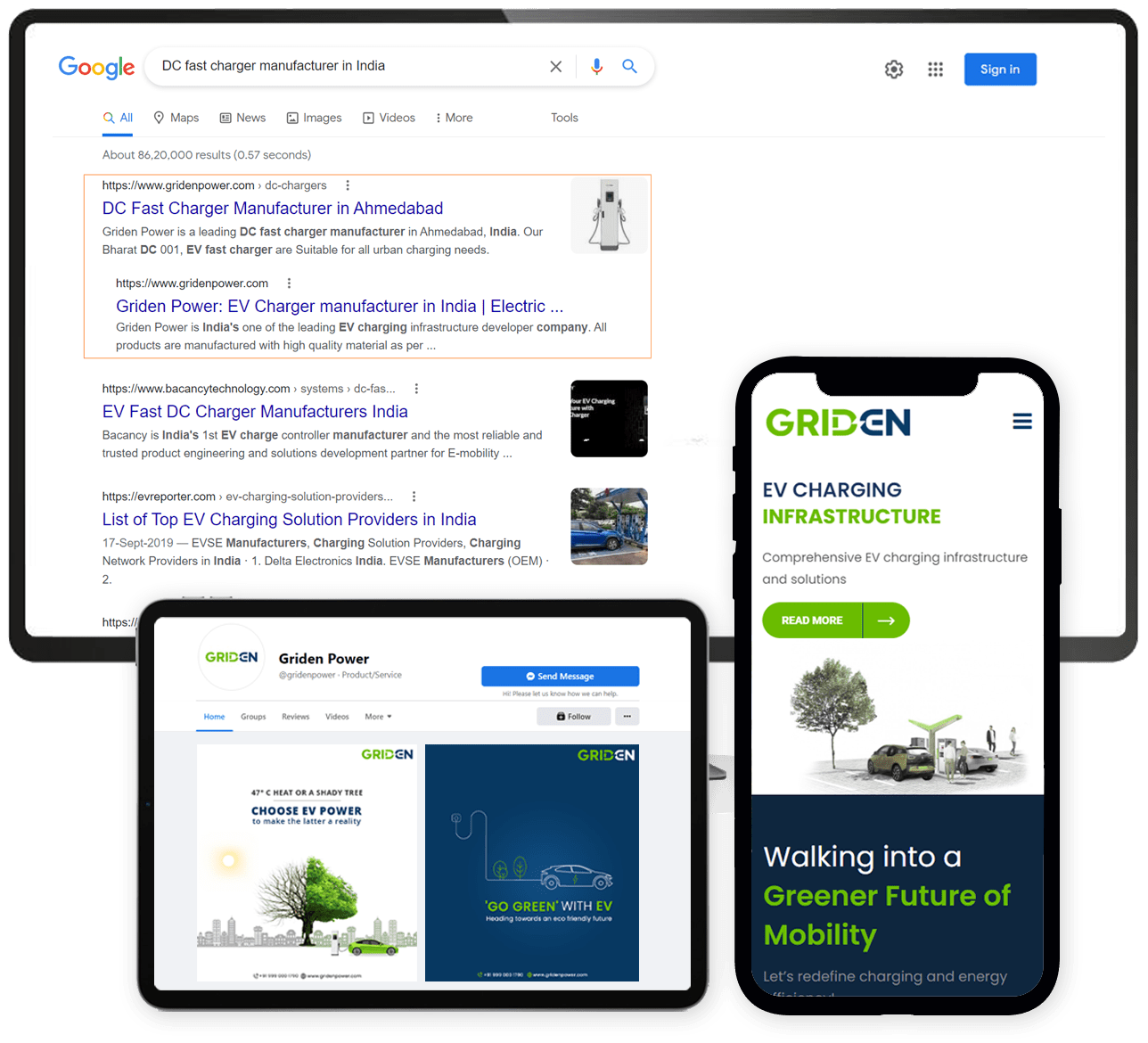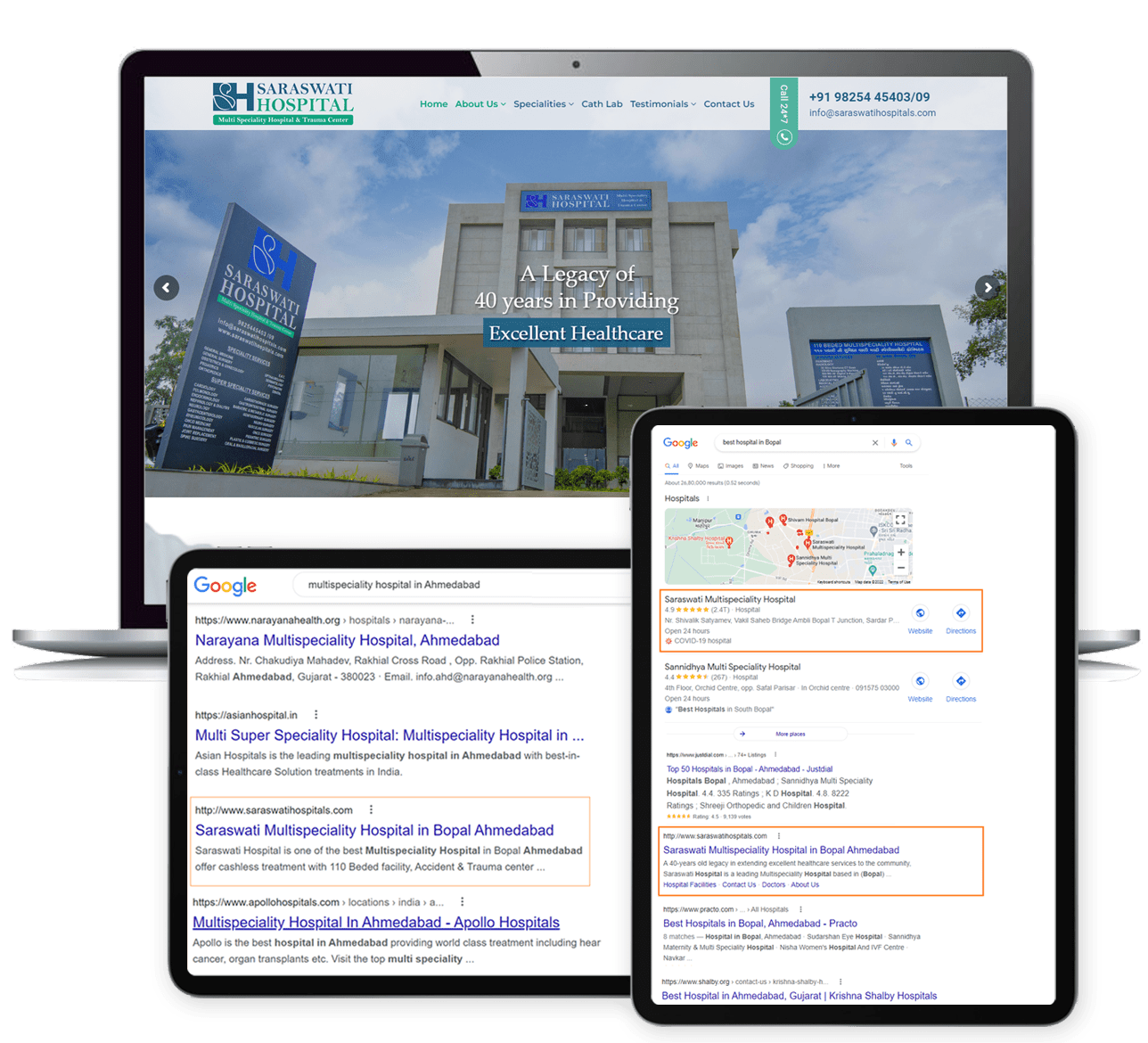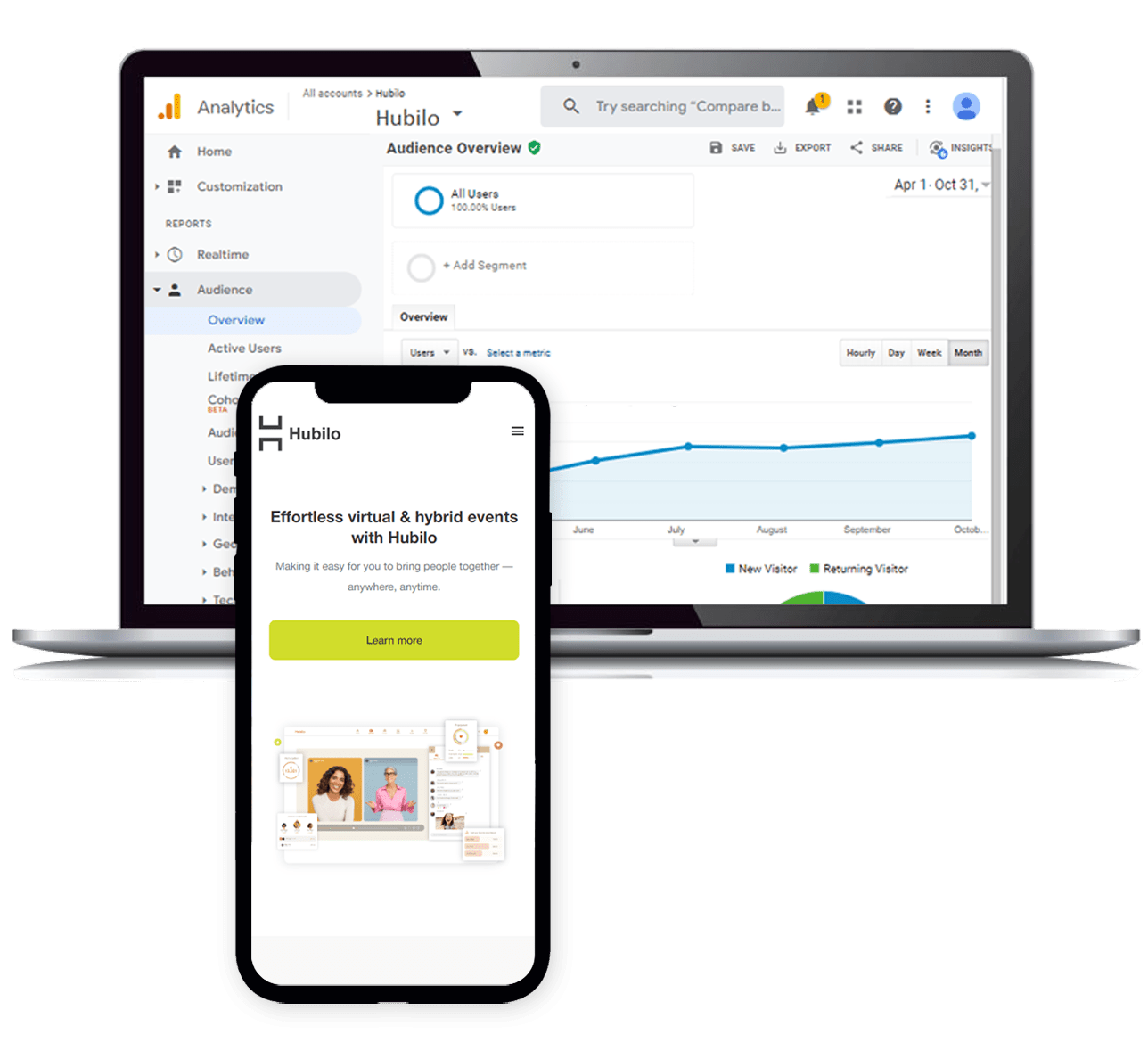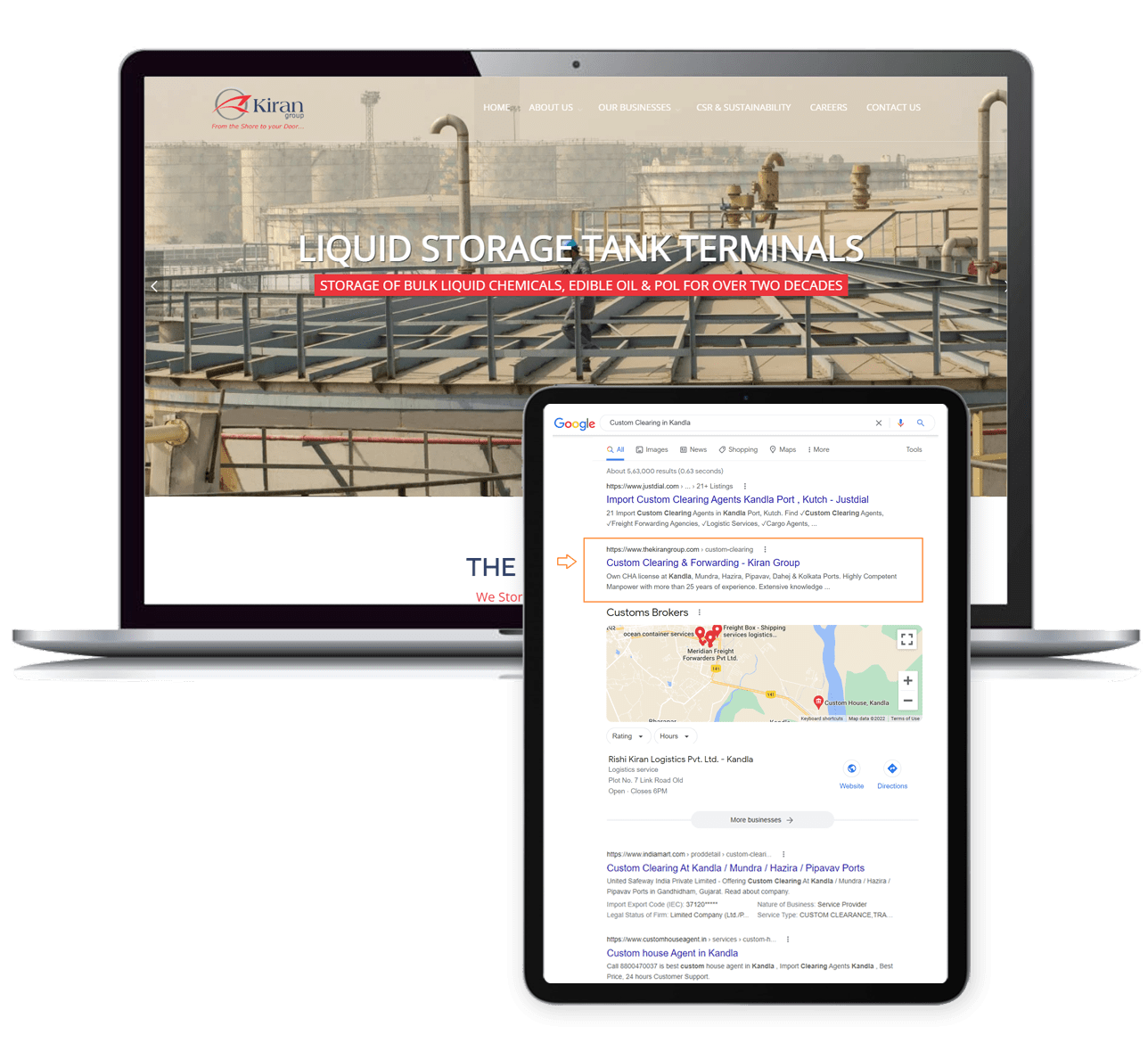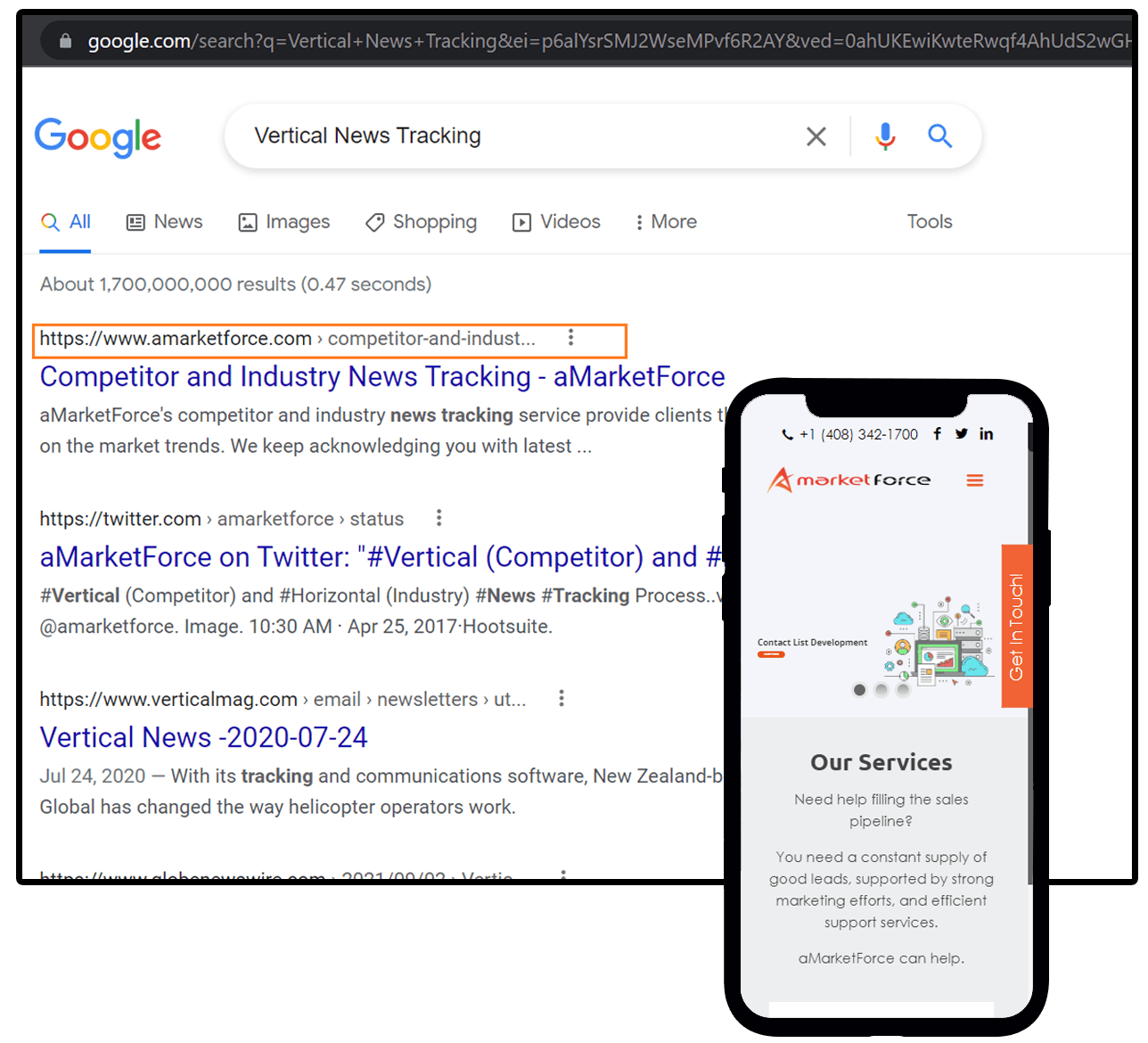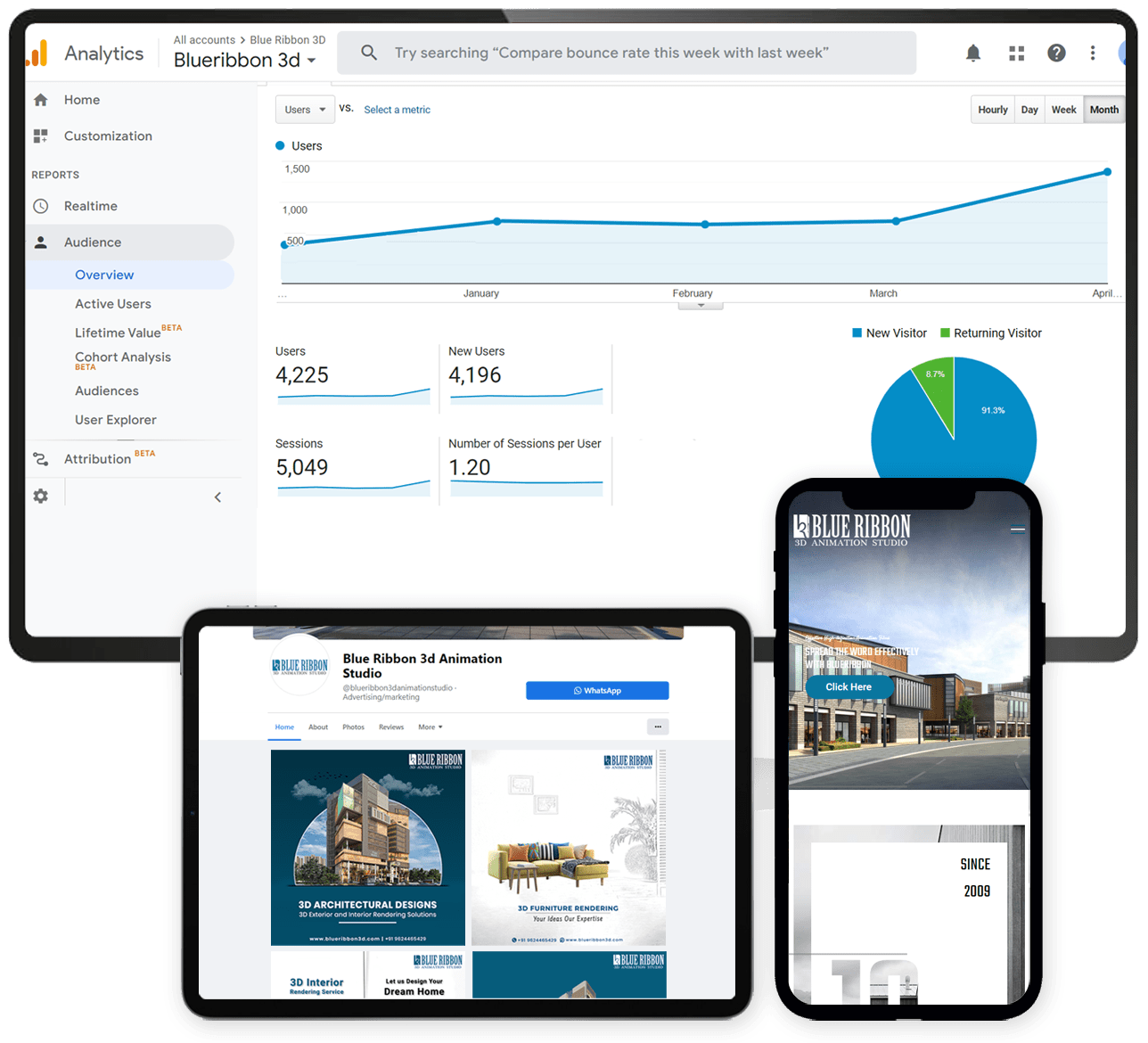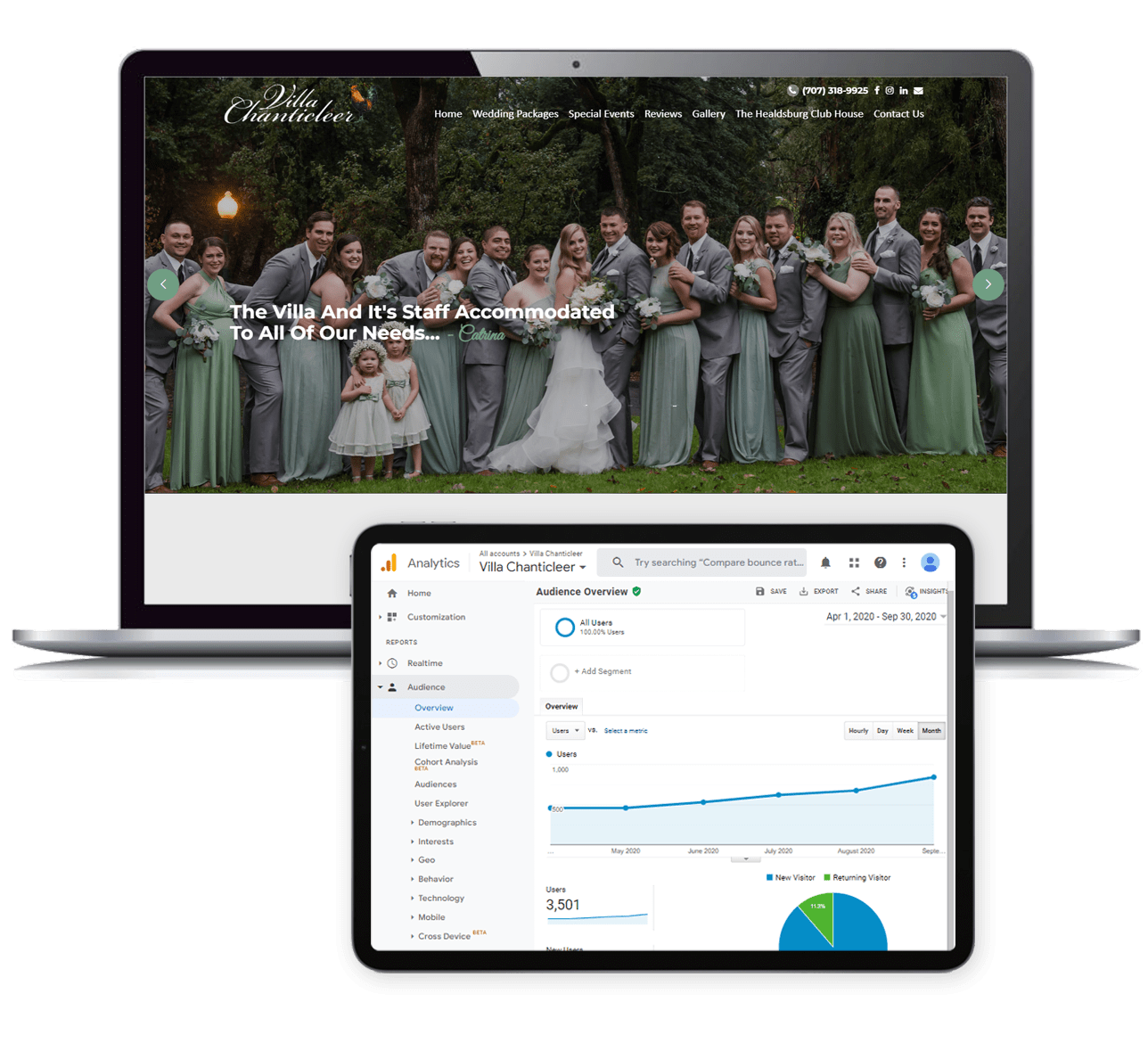 Griden Power
Objective: For an EV charging infrastructure company, the key to generating demand was awareness for their brand. Although, EV industry is still gaining momentum, the competition is fierce already. Hence, with complete digital marketing their goal was to create a strong digital presence.
Services undertook: SEO, PPC, Social Media
Result: AONE delivered extensive digital marketing services to Griden with our best practices laid forth. Not only did we leverage SEO but PPC to give the brand the boost required. Consequently, Griden achieved top ranking in Google, both organically and in PPC campaigns.
Increased visitors footfall to the website
Promoted business over the Internet
Campaigns generated leads and powered the website with relevant searchers
Saraswati Hospital
Objective: The digital marketing objective for an Ahmedabad-based new multispeciality hospital - Saraswati was to gain visibility on the web and achieve local and state-level branding. The route undertaken was SEO.
Services undertook: SEO
Result: An ongoing strategic SEO approach formulated by the team of AONE derived the client more than the expected results.
Top rankings on 50+ keywords
300% increase in the traffic
Hubilo
Objective: Online event platform to host and manage events had the need to compete digitally against leading brands while targeting an international audience.
Services undertook: SEO
Result: In our project span, we undertook on-page activities, link building and content marketing to achieve the desired results eventually. The outcome of our professional services resulted in
Top ranking on highly competitive keywords
Competing with leading brands
Greater online visibility
Increase in organic traffic
Raghudeep Eye Hospital
Objective: Situated in the heart of the city, Raghudeep Eye Hospital in Ahmedabad wanted to move past the conventional marketing methods and adopt the digital inbound approach to mitigate its promotional and sales needs.
Services undertook: SEO
Result: In order to increase patient registrations, we executed Local SEO practices which led to a monumental spike in new registrations.
Top ranking for local keywords
Increase in patient bookings
Evolved digitally
Impulse pain clinic
Objective: The only pain of the pain clinic in Ahmedabad was to promote their facility locally. That's where we stepped in!
Services undertook: SEO
Result: With just the right knack, AONE performed all the required SEO activities and business listings to help the facility gain patient inquiries and bookings.
2x increase in patient registration
Gained a reputation digitally amongst competitors
Increased the volume of website traffic
The Kiran Group
Objective: A logistics conglomerate established in 1982 has always stridden forward undeterred. With changing trends, the need for digital marketing daunts them and hence we help them establish a robust digital presence with our services.
Services undertook: SEO
Result: As vast as their business empire, AONE did extensive SEO to achieve top ranking on numerous keywords.
aMarketForce (USA)
Objective: For a B2B marketing and lead generation service provider obtaining a high traffic volume to its website was important for the business. The objective was to do extensive SEO in the US domain.
Services undertook: SEO
Result: With on-page, off-page and content we increased incoming traffic significantly while achieving top rankings on highly competitive country specific keywords.
200% increase in organic traffic
Top ranking on highly competitive keywords
BlueRibbon 3D
Objective: India-based company 3D animation studio, had a definite objective to promote their services in the US. The purpose was to promote their services and build brand awareness in a foreign country.
Services undertook: Rigorous SEO and Social Media Optimization
Result: From SEO-friendly site structure to content distribution, AONE did an intensive SEO job to gain Blue Ribbon outstanding results in the SERPs while building an authentic brand image through social media.
Build brand position in the competitive market
Created a strong online presence in the US domain
Drove organic traffic to the website
Enhanced brand image with SMO
Villa Chanticleer (USA)
Objective: Competing and obtaining more bookings was the primary objective of the event and wedding venue business in the US followed by branding.
Services undertook: SEO & Social Media Optimization
Result: To accomplish the goal we provided SEO and Social media services wherein the former generated more inquiries and bookings and the latter reflected their beautiful venue playing the role of a hook to attract visitors.
Build business awareness
Gained significant bookings ongoingly
Achieved a top ranking in local searches
Years of rigor and quality work has brought us recognition amongst leading digital marketing companies of India in various domains.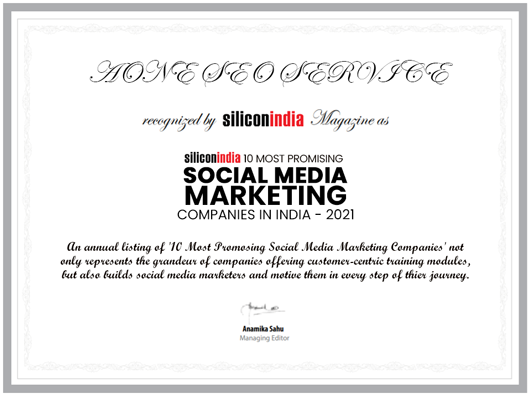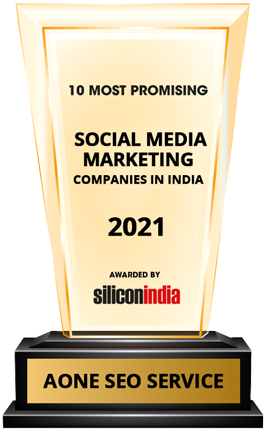 We were looking for a local SEO service provider in Ahmedabad and came across AONE. From helping us with our website optimization and making it the best of the breed with their suggestions, we are impressed by the business scalability we have achieved after associating with this SEO company in Ahmedabad.
Shailesh Jaiswal
Straight into Google, we looked for the best SEO company in Ahmedabad and AONE SEO popped up on the top. We were a bit concerned about the service quality but they stood true to their top Google rankings and ratings.
Sharad Parekh
We are an online grocery supermarket in Ahmedabad and we really needed to compete with bigger stores. At AONE, we opted for their SEO, PPC, and SMO services and altogether we could see the difference in our sales. I would say they are a very promising SEO agency in Ahmedabad.
Prakash Thakkar
We are a high-end salon in Ahmedabad and we were hit after certain companies started offering at-home services. We needed to thrive and with AONE's SEO consultancy, we gained a significant local client base and are now gaining good recognition.
Shraddha Dave
As a financial services start-up, we had to find a good audience base searching for relevant services on the Internet. With our
SEO consultant in Ahmedabad
, i.e, AONE SEO service, we successfully managed to achieve that.
Prutha Desai